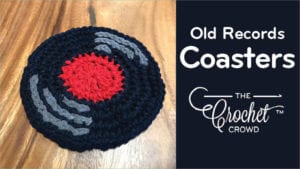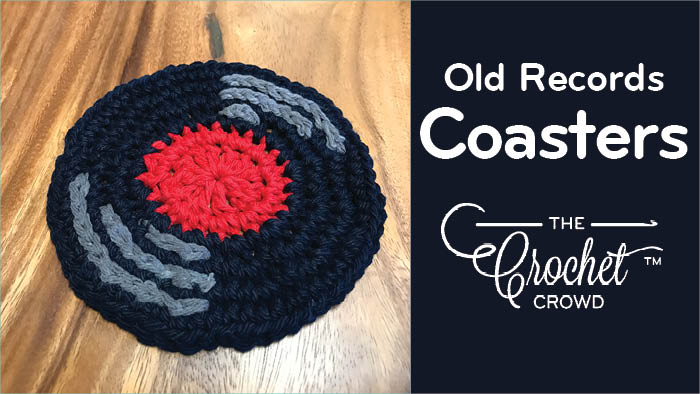 Put Those Old Records on the Shelf Coasters
Inspired by my new friend, Michelle, from the Loosey Goosey Stitchers of Nova Scotia. She was looking for quick and easy ideas for craft table displays to sell.
We were discussing the old records. We wondered if the coaster needs some overlay to give the illusion of shining or even turning. So we came up with Surface Overlay.


Essentially this is a circle and the surface overlay is applied between black rounds. I positioned the surface overlay to give the illusion that it's turning. You can have fun with your own concepts.
Ensure you use Lily Sugar'n Cream or Bernat Handicrafter Cotton as that is meant to get wet from condensation from glasses and etc.
Pattern Ideas
Download the Free Pattern Here.
Tutorials
Inspiration
More Crochet Coaster Pattern Ideas