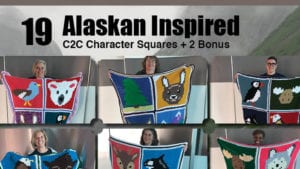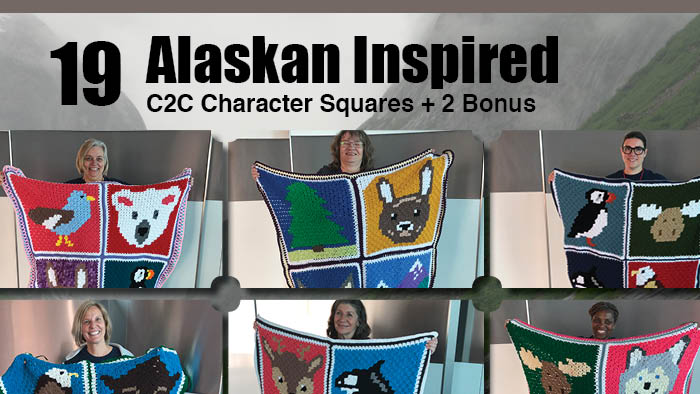 19 Alaskan Inspired C2C Characters
We have 19 Alaskan Creatures and Environment pictured in these Corner to Corner (C2C) square designs. This was our charity project.
From whales to wolves. These characters are cute when done up together as blankets. I have included a C2C Stripe Pattern into this book which includes a final border. You will want to do a final border to each of the squares so they can attach beautifully together.


Pattern Suggestions
Free Downloadable Pattern eBook
Download this book here or click the cover of the book to get it.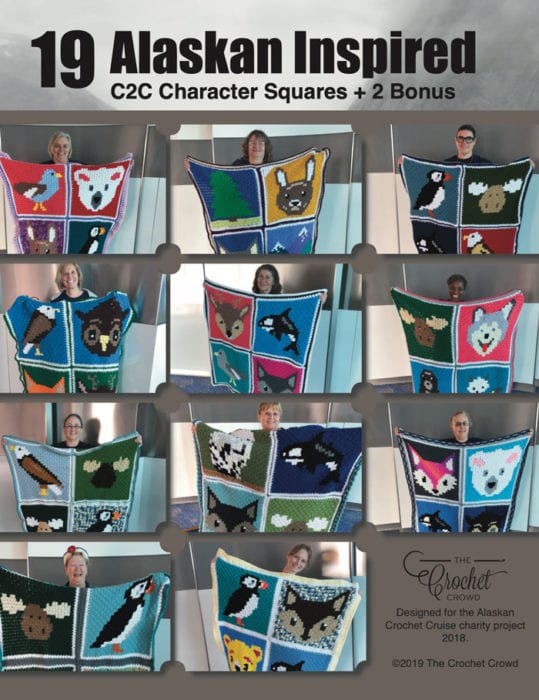 Tutorial
How to do Corner to Corner for Beginners for pictorial projects like this. Free patterns and resources for this video can be found here.
Corner to Corner Regular for Beginners
Crochet C2C Pattern Ideas