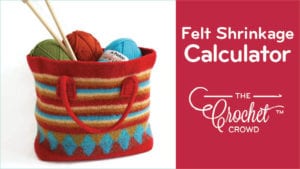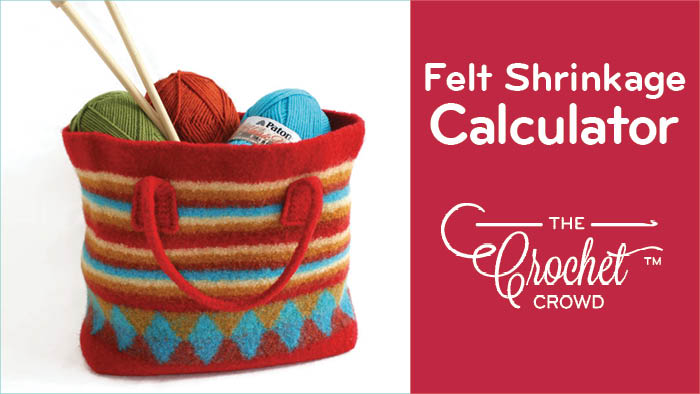 Calculator: Stitch Counts for Felt Shrinkage
Felting is fun and fabulous. Be warned, it can be addictive in watching the felting process take it's form at the end of the project. I used Patons Classic Wool to do my felting.
The project in the picture is knit but you can see the stitches pretty much disappear as the yarn expands and contracts into a felted project. If you are a knitter, it's called the Felted Shopping Bag.


Getting the right stitch counts for the bag prior to shrinkage is a science all to itself. When crocheting or knitting with 100% wool, the project is huge but after it's felted, WOW! Talk about shrinkage.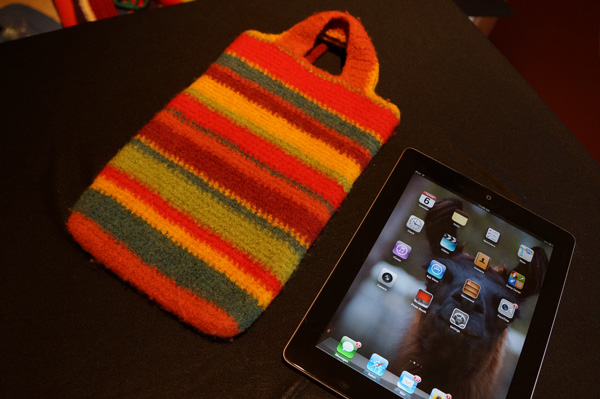 I've created an iPad Cover in the past but it was my second attempt as I didn't expect the project to shrink as much as it did.
Stitches Across
The bag prior to felting was 13″ wide which was 48 sts across. Which is approximately 3.3 sts / inch. Upon felting, it shrunk, leaving the project 8″ across which is approximately 6 sts / inch. It's a 47% shrinkage to a project.
Stitches Height
The back prior to felting was 3 was 16″ high. Which is approximately 3.5 rows / inch. Upon shrinkage, leaving the project 9.5″ tall which is approximately 6 rows per inch. It's a 40% shrinkage to a project.
More Ideas for Felting