Chunky Crochet Short Row Scarf Pattern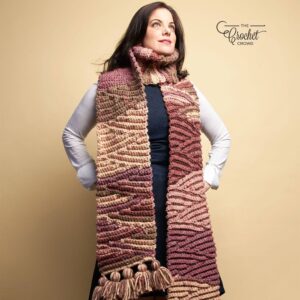 I'm a fan of long scarfs especially if they are worked in a short row like this scarf, lengthwise can tend to be a little daunting. I am really liking the texture of this Chunky Crochet Short-Row Scarf and those tassels added make me so happy! I'm curious how this would look worked up as a shawl.
The scarf was worked up using Caron® Sprinkle Cakes™ there are some really nice colours out in that right now. I have found that I really enjoy working with this yarn. Keep in mind if you have a wool sensitivity you may want to try a different yarn but it will still be just as lovely. The scarf is a great Holiday gift-giving pattern.


Crochet Diagram
Click on the diagram to view, print or save.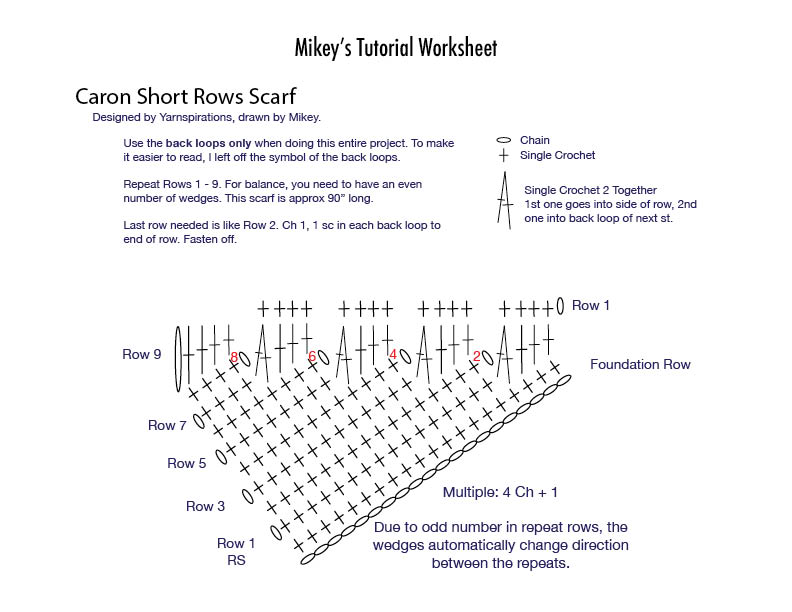 Pattern Suggestions
Tutorial
More Crochet Scarf Pattern Ideas