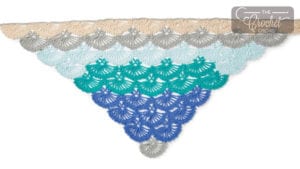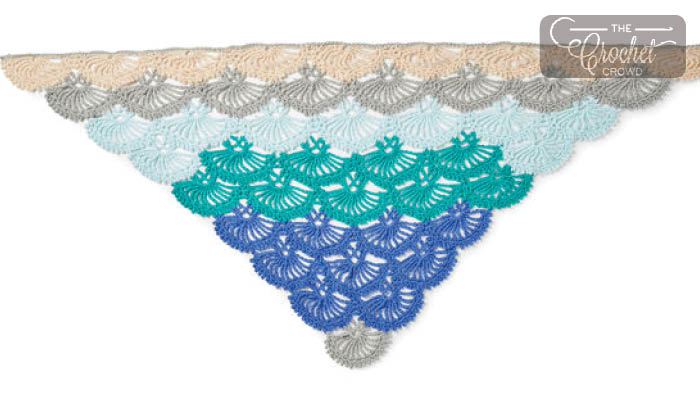 Crochet Lace Fans Shawl
The Crochet Lace Fans Shawl is made of up of individual fans that are attached to each other as you crochet. It takes 3 Caron x Pantone Bamboo braids to make this. There are two options for strategic placement for this. There is also the Colorplay Tool with this shawl to play with different colours on screen to make up your own mind.


More Ideas
You will start with the longest strip of fans first and then build it up to a point as you progress upwards.
Tutorial
More Shawl Ideas