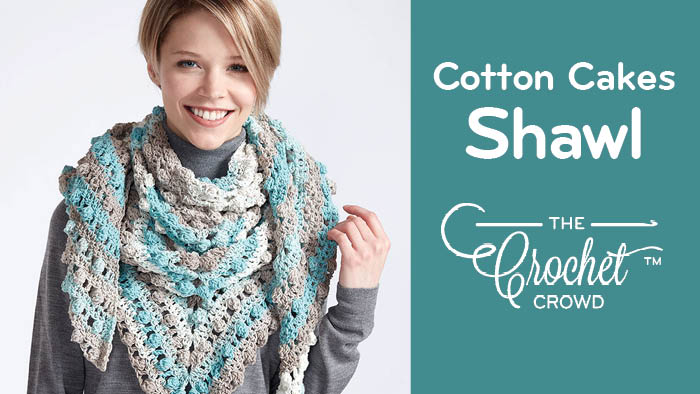 Crochet Caron Cotton Cakes Shawl + Tutorial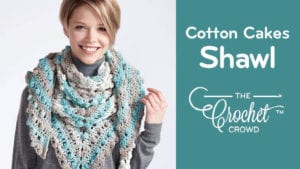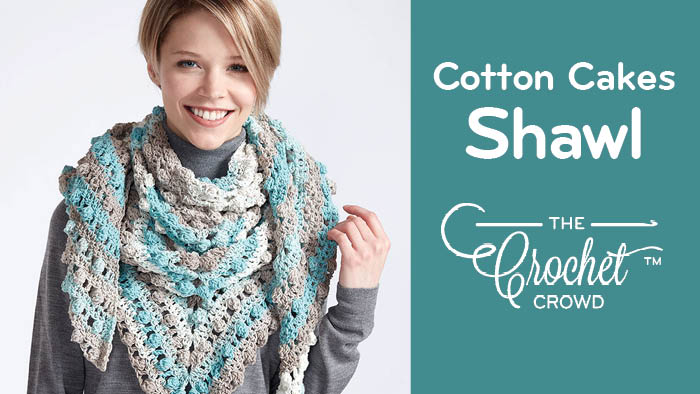 Caron Cotton Cakes Shawl
The Caron Cotton Cakes has a shawl pattern on the label called Crochet Make A Point Shawl.
The pattern has row 1 – 3 as the establishing the point as it starts at the back of the neck and goes down the person's spine. Row 4 – 5 is the repeat pattern for the duration of the entire shawl.
Row 4 is just double crochets in each st and ch-1 spaces to the point and back.
Row 5 is the bobble and double crochets with ch-1 spaces between them. So you end up with a textured looking shawl.
More Cotton Project Ideas
In trend is to wear shawls as a kerchief but, of course, how you wear is up to you. It's not a hard pattern and certainly the texture is worth the extra effort.
Tutorial
More Shawl Patterns to Enjoy