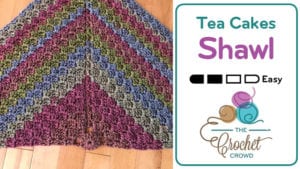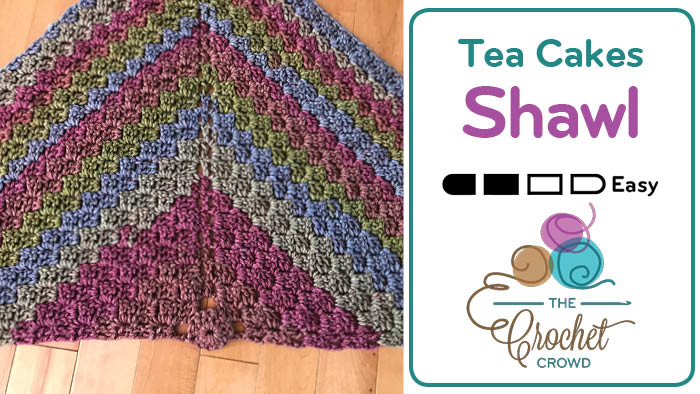 Crochet Tea Cakes Shawl
The Tea Cakes Shawl is essentially half of the C2C x 4 blankets. It's crocheted from the center circle at the middle top of the shawl and worked outward. You can go as big as you need to go.
The example is 52″ across and 26″ deep from the center to the bottom point. I turned the project in the photo as if you were crocheting it.


Close Up Photos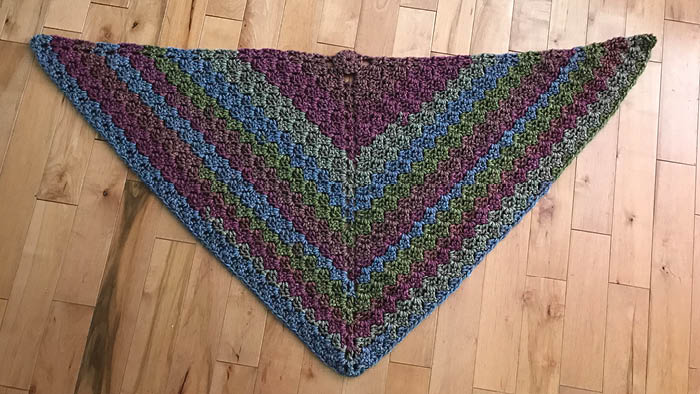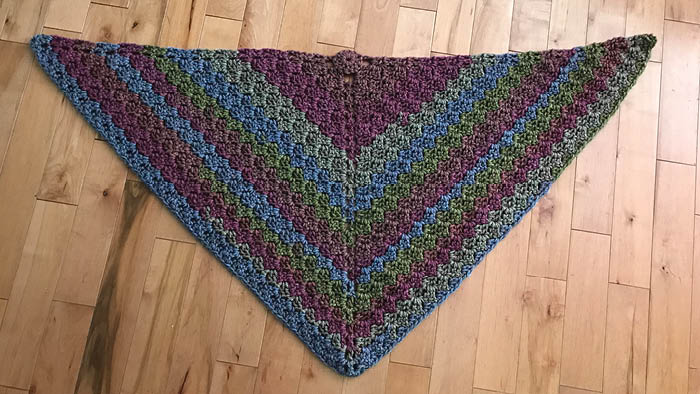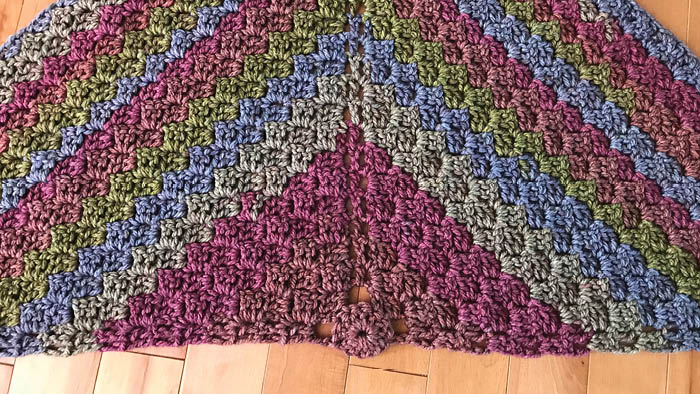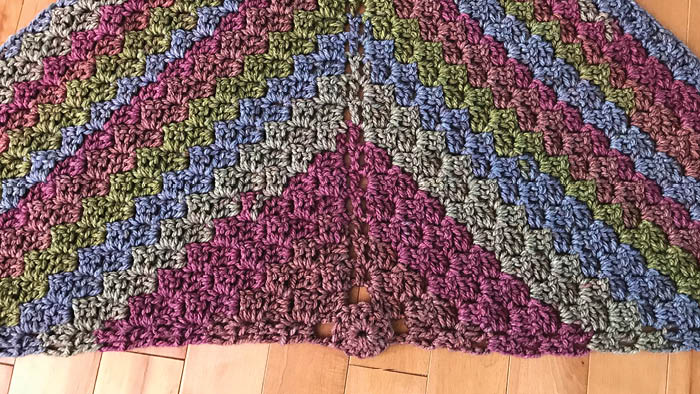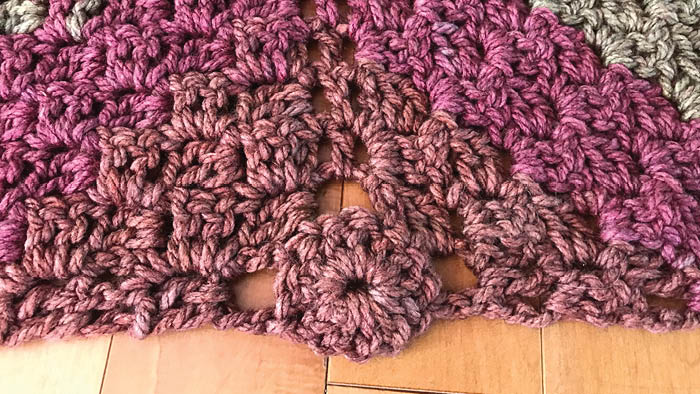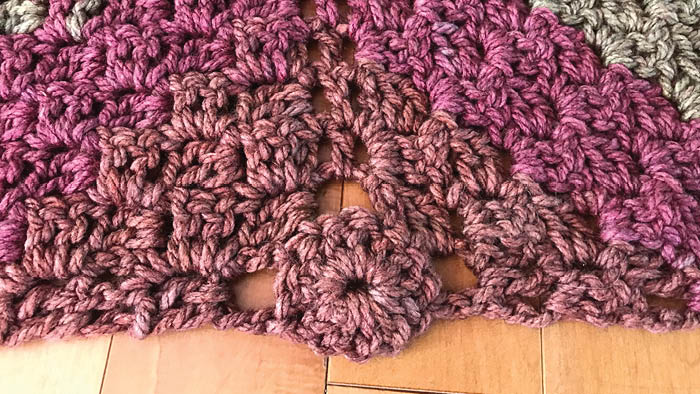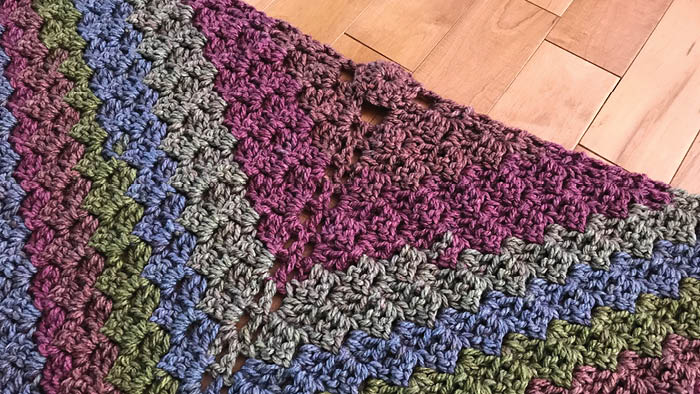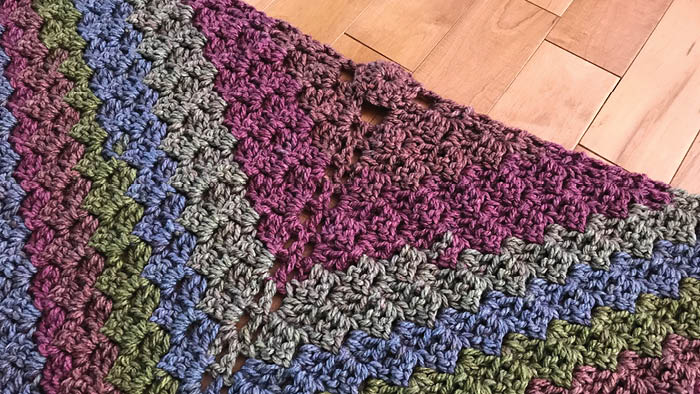 More C2C Patterns