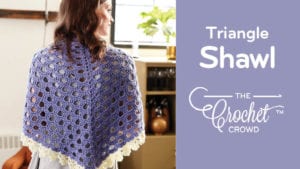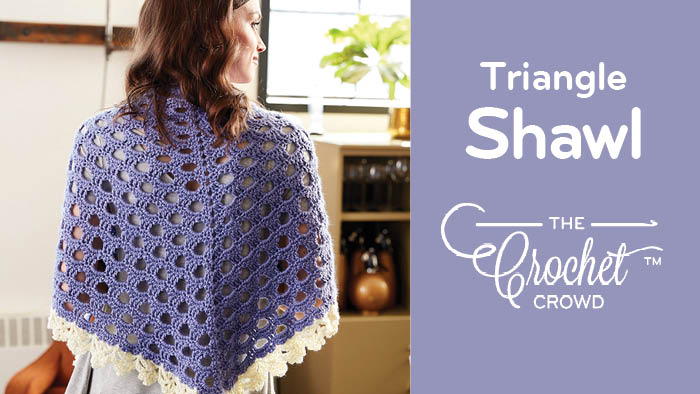 Triangle Shawl
Introducing the Crochet It for You Triangle Shawl. Using Caron Simply Soft Yarn, this particular shawl is easy to crochet.
Once the pattern is established, the majority of the body of the shawl is the repeating of 2 rows. You will use up 2 full balls of Caron Simply Soft ending on the correct law row, Row 6. Then, the final edging is only 3 rows to kick it into high gear for the final look of the shawl.


Pattern Suggestions
If you need additional help, review the free tutorial below.
Tutorial
More Shawl ideas