Control the squishy nature of crochet balls for playtime. From using the ultra-thick Bernat Blanket for a brand new pattern called Bernat Floral Fun Motif Ball to doing hacky sack type of juggling balls.
As a kid, we used to have balls kicking around the living room. Out of the blue, someone looking to cause mischief would throw one and scare another person with a sudden wack. Meant with playful fun.
More Ideas
---
Bernat Floral Fun Motif Ball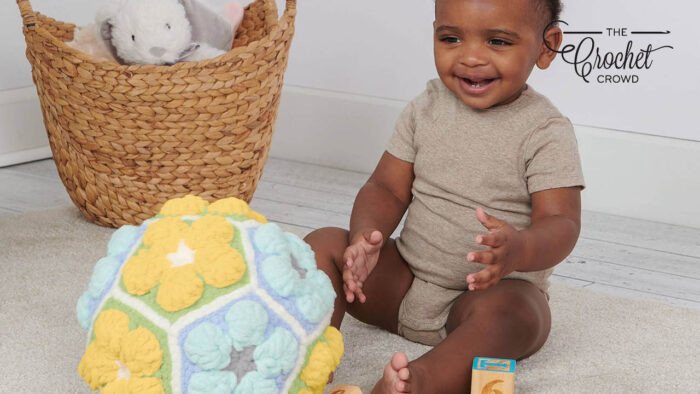 The Crochet Floral Fun Motif Ball is a new pattern as of Spring 2022. This is the largest ball of the trio today. It is 9″ diameter. Extra soft and you will need to make a total of 12 pentagons that will puzzle together through a flat chain stitch join.

Tutorial
Releasing April 17, 2022
---
Crochet Juggle Balls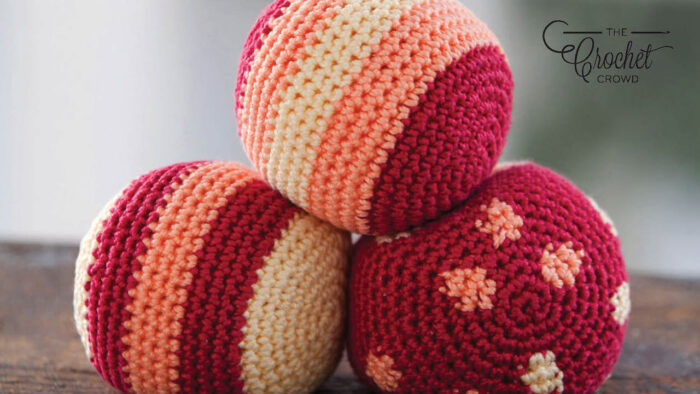 The Crochet Juggle Balls are hacky-sack-like. Make three or more to learn to juggle or just have some playful fun.

---
Crochet Mini Beach Ball
The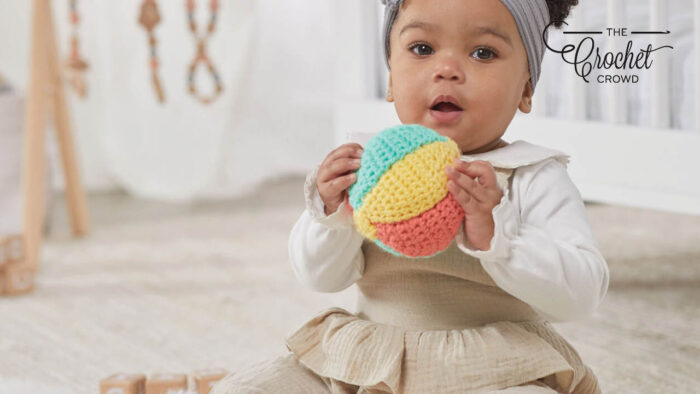 The Crochet Beach Ball is a cute play accessory but also a nice idea of nursery decor. You can match the balls to the decor of the nursery for those who wish to colour match.

Tutorial
Not applicable at this time.
More Collections