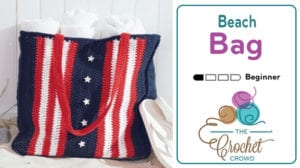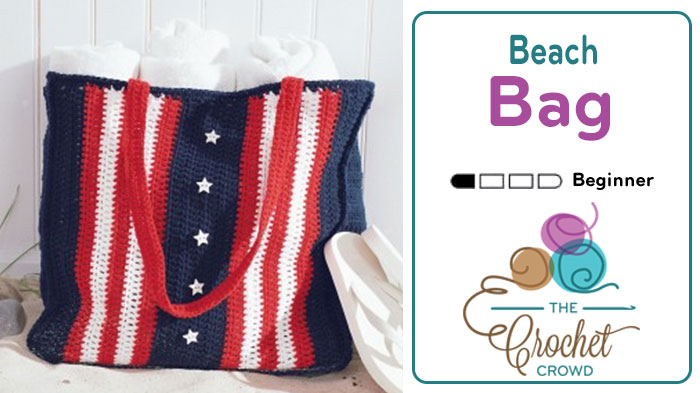 Crochet American Beach Bag
Ah... a day at the beach with your new Crochet American Beach Bag. This is a beginner-oriented beach bag featuring Lily Sugar'n Cream Yarn. It is 100% cotton to be perfect for this use. Cotton doesn't stretch and can handle wet conditions such as a bathing suit or wet towel after you are done at the beach.
This is perfect to lug those towels and dense enough to handle storing your keys, lotions and others. Be mindful of others on the beach if leaving your bag unattended. Cotton is really tight generally it's perfect for things like.
Celebrate your American Pride with a new American Beach Bag.


More Bag Pattern Ideas