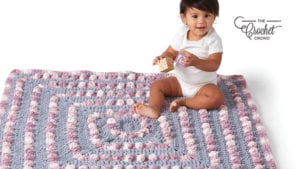 Crochet Baby Poppin Blanket
The Crochet Baby Poppin Blanket is intermediate level crochet probably with soft eye-popping raises through crochet popcorn stitch techniques. This blanket is 40″ x 40″ square.
We've done a square like this before for one of the Stitch Alongs which is one of our crocheter favourites. It was part of a stitch sampler blanket concept. I've not verified it's exactly the same but the look is pretty close using Caron One Pound. We called this My Favourite Crochet Stitch Sampler Blanket. Shown below.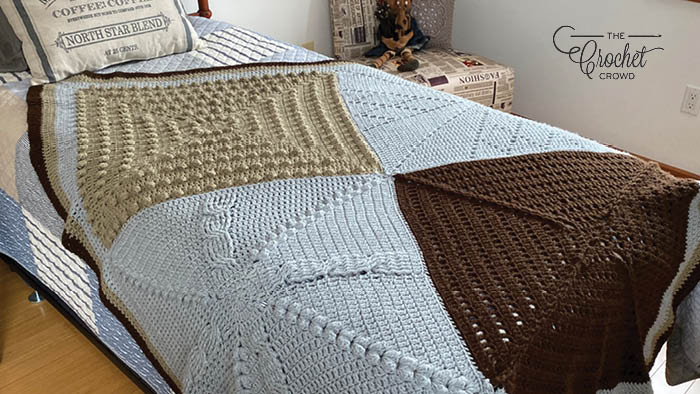 More Ideas




Tutorial
More Baby Blanket Patterns