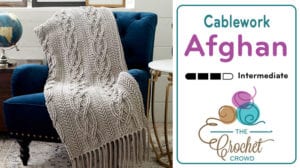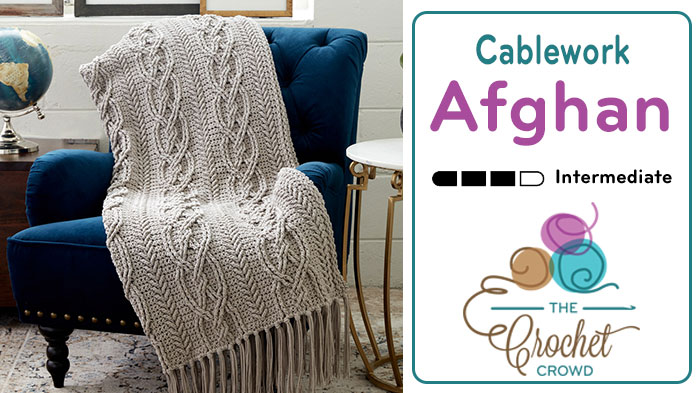 Crochet Cablework Afghan
Don't let this design scare the daylights out of you because this Crochet Cablework Afghan is really easy if you look at this afghan row by row.


The wonderful and coolest thing about this design, once you start the main pattern after the 1st - 3 rows are done, every other row is just straight single crochet across. This means, one row you need to think and the other row to get back is just a no brainer. The complete design is completed on the front side of the afghan so you can see it come together as your crochet. So if you are making an error, you will see it right away.
So when you look at the diagram below, don't freak out. Take it line by line. The tutorial I have provided is extremely long. I follow you through the entire sheet. Once you get rows 1 - 14 done, you start again at Row 1 and so on. It's not hard.
Pattern Suggestions
Crochet Diagrams to Save or Print
Click on the diagrams to be able to download or print. These are what Mikey uses in the tutorial to follow along with. You will notice this diagram is slightly different than the one provided with the original pattern. Mikey's diagram has two repeats of the cable twisting instead of just one in the original pattern. Both diagrams are the same, Mikey's is just extended for educational purposes.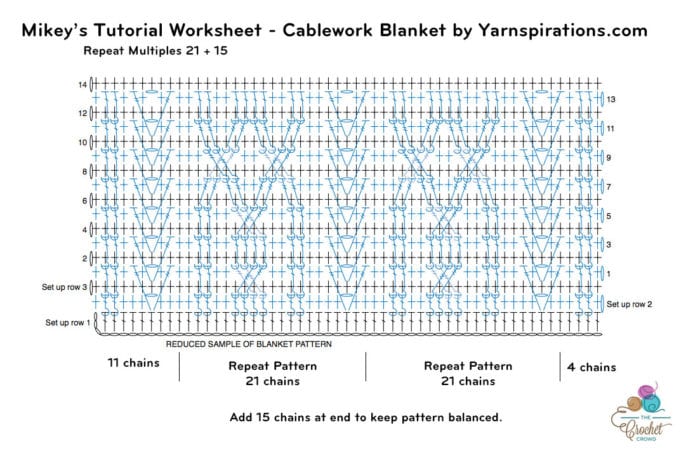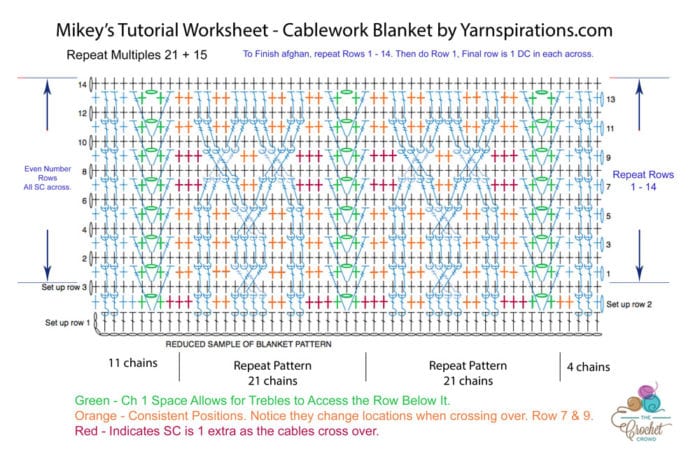 Tutorial
Crochet Afghan Pattern Ideas