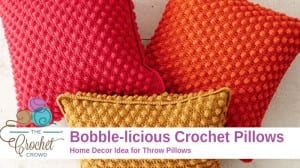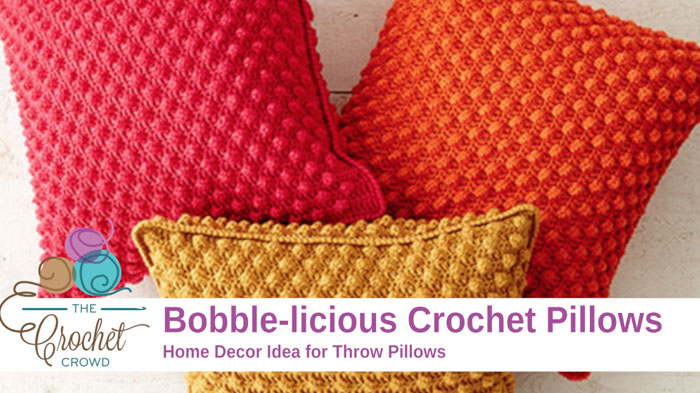 Crochet Pillow
This crochet Bobble-licious Pillow Pattern is pretty straight forward and has some great texture opportunities at the same time.
The yarn of choice for this pillow is the Patons Canadiana Yarn Line. It's 100% acrylic. You can use this particular yarn line to create eye candy accent pillows but there is also a rich colour line for those neutrals and more subtle colours.


To make it easier for you, I have drafted up a simple crochet diagram to show you where the bobbles sit between each other. Rows 2 – 5 are repeated throughout the pattern. Keep in mind my swatch crochet diagram is a smaller. If you keep your stitches is multiples of 4, you will be successful each time. The starting and ending of the rows are the same no matter how many multiples of 4 you do.
Crochet Diagram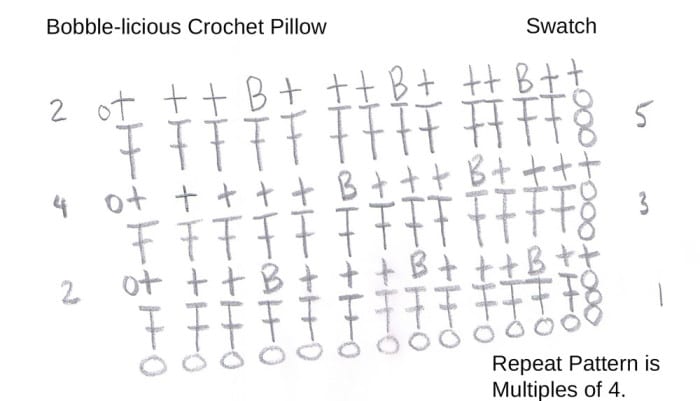 Video Tutorial