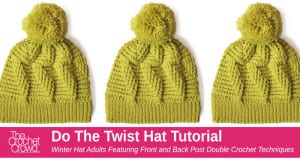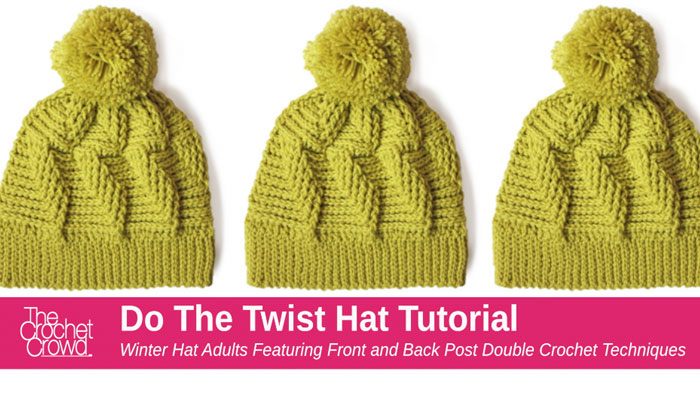 This crochet hat called the Crochet Do The Twist is not as hard as it appears. It has a playful approach to the front post and back post double crochets. To help make it easier for you, I have provided the diagrams that I made to help me understand the pattern from a visual point of view. You are welcome to download, save or print the diagrams if you think they will help you.

Choosing the right colours for these types of hats are important. They could be considered masculine without the pom-pom applied and using more darker colours. The darker the colour, the harder it is to see the cool cable looking effects of the hat.
Follow my video tutorial below for extra help if you need it.
Crochet Diagrams
The diagrams below are my working notes for the tutorial that is seen in the video. The rounds are marked from 1 – 18. There are two different PDF's to print.
I have highlighted the Front Post Double Crochets to show you those to help read the pattern easier.
The X means the stitch is skipped over in the round. So in the next round higher, you will see a gap space because the stitch no longer exists and you just immediately jump to the next stitch indicated in the diagram.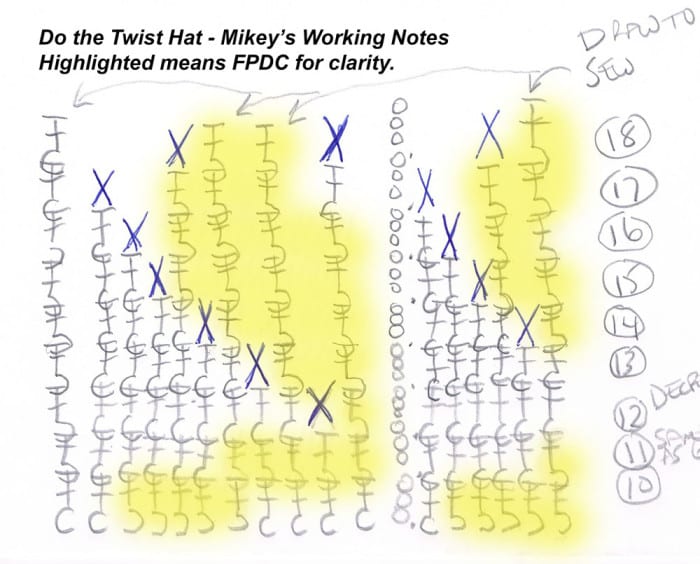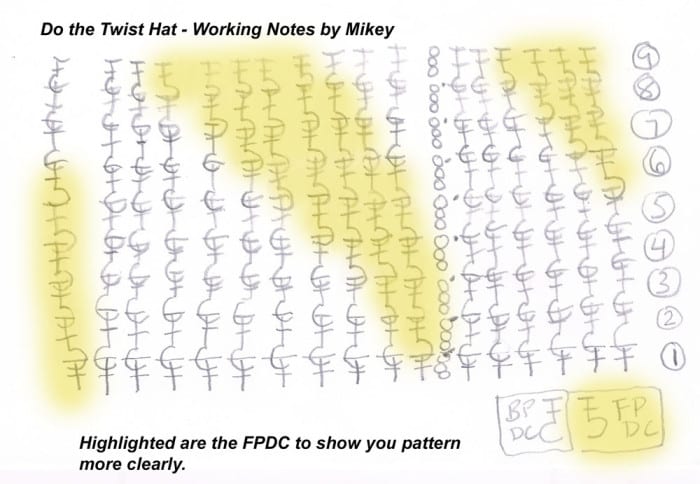 Video Tutorials
I have included Pom Pom Making Here as well.
Pattern Suggestions
More Crochet Hat Pattern Ideas