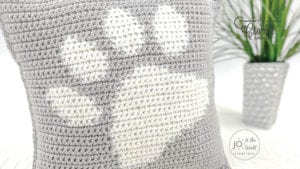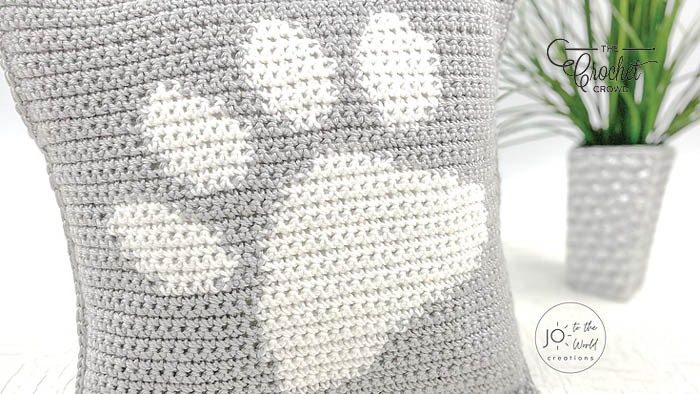 Crochet Paw Print Pillow
The Crochet Paw Print Pillow, designed by Jo from Nova Scotia is a free pattern but also has step by step photographic tutorial on how to create this unique pillow.
This crochet paw print pillow is a free pattern. For pet lovers or a great gifting idea for a pet owner, this would be really special.
In light of Daniel getting a dog, wouldn't you know that I am seeing dog things everywhere now!
Jo is from Halifax, Nova Scotia. Yes, a designer and website holder of patterns from our home province here. Her website is clean and easy to navigate.
More Ideas


Tutorial
Photographic tutorial available in the free pattern. Follow the link above.
More Blanket Patterns