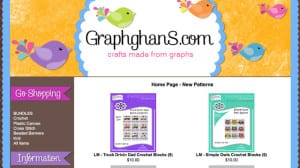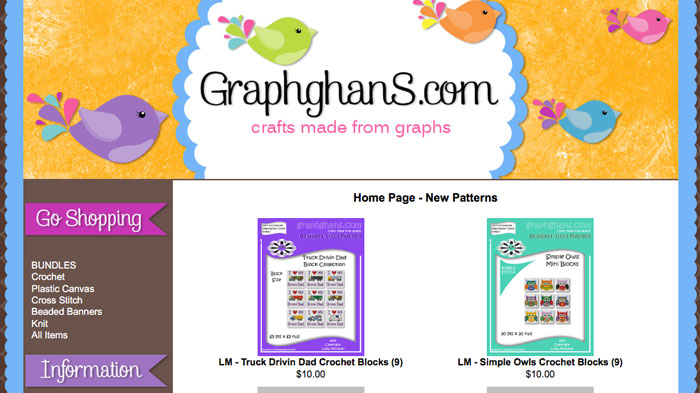 Customize Your Crochet Projects with Pictures
Lissa's graphghan & crochet service provides a wide range of products from cute whimsical characters and crocheted quilt blocks to realistic portrait heirlooms down to pillow sized projects. She is a self-taught designer of 14 years and learned how to work plastic canvas and crochet at 11 years old. Her designs are seen all over the crafting communities and social media sites.
View her website simply called Graphghans.com.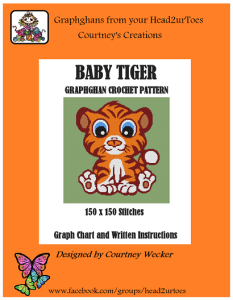 You can join her fun and an active Facebook group here, "Graphghan Depot Crochet" and visit her pattern storefront, aptly named, graphghans.com. Her patterns provide easy to follow steps, graphs, row by row written instructions, as well as a full-colour key and yards needed to complete the project. She also offers a pattern club where you can bundle up and get several of her design for a low monthly price. She's usually always available so if you have any questions just drop her a message!
Lissa's graphics are exceptionally cute and make for great projects to work on. The characters and more have that small detail of being personal and meaningful.
Price List: $3 - Washcloths to baby blankets
$5 - Throw to Queen sized afghans
$7 - King-sized afghans
$10-20 - Pattern sets
$5 - LCGC base club price (pick 3 patterns)
$15-45 - Custom jobs of portraits or other requested designs
Pattern Suggestions
She's collecting a gallery of finished items on her Pinterest page: https://www.pinterest.com/graphghans/
Contact: Lissa is usually always available. You can send her a message on her Facebook profile:
https://www.facebook.com/lissamitchell1
She also has two other storefronts on Ravelry and Craftsy:
http://www.ravelry.com/designers/lissa-mitchell
http://www.craftsy.com/user/5939788/pattern-store
This article is a courtesy listing on The Crochet Crowd. All transactions and communications between Graphghans.com and yourself are between the two of you. We do not receive any royalties or commissions for your purchases.
Crochet Graphghan Pattern Ideas
No post was found with your current grid settings. You should verify if you have posts inside the current selected post type(s) and if the meta key filter is not too much restrictive.