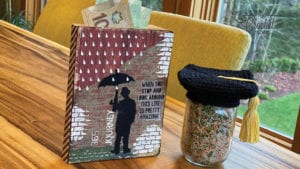 Crochet Graduate Gift Jar
The Crochet Graduate Gift Jar is a meaningful crochet gift which the jar can be a symbol of being proud but also possibly loaded with sweet savoury treats too.
Originally, I was going to put loonies and twoonies with some bills and gift cards inside. In talking to Daniel, moving away to a dorm or moving on in life sometimes requires something meaningful to remind us of the journey from which we came.
I paired an Artisan Handmade Journal that I got from a local artist. Daniel said to pour soup mix into the jar and give a journal where the first page is the recipe for when the person is hungry and wanting something homemade. Essentially to remind them of home.


Sometimes, it's the simplest items you can give which can have the most memorable meaning to last a lifetime. All it takes is to show someone the way and to follow a few short instructions.
Daniel is a university graduate and myself if a college graduate. Going off from highschool was a big deal but a sense that adulthood was just around the corner.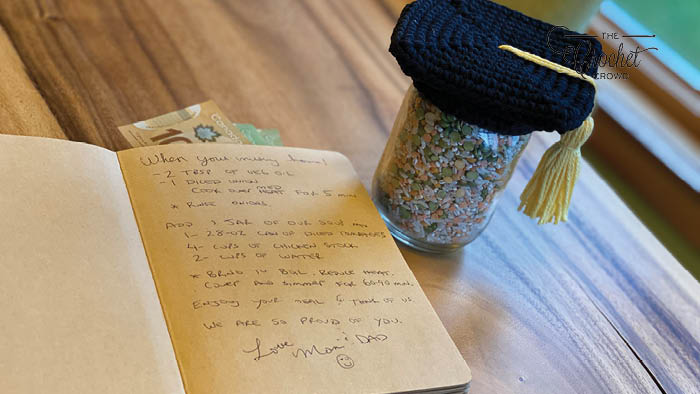 More Ideas
Tutorial
More Bag Patterns