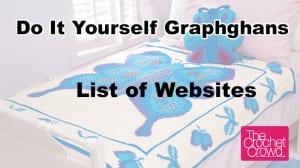 How to Get Graphs for Graphghans
With Graphghans being the rage for crocheters. Crocheters are constantly looking for ways to create their own graphs. There are different resources out there such as websites that will allow you to make your own graphs to websites that do it for you.
The price ranges of the websites that offer this service vary and you should shop it around.
The Crochet Crowd doesn't provide the service of working with graph companies for crocheters or custom-create any graphs. We are not involved in this element of crochet but have provided resources below on more information and referrals of companies that provide this. 
Pattern Suggestions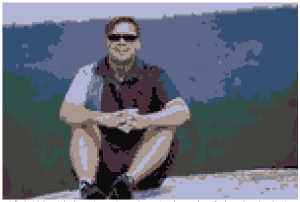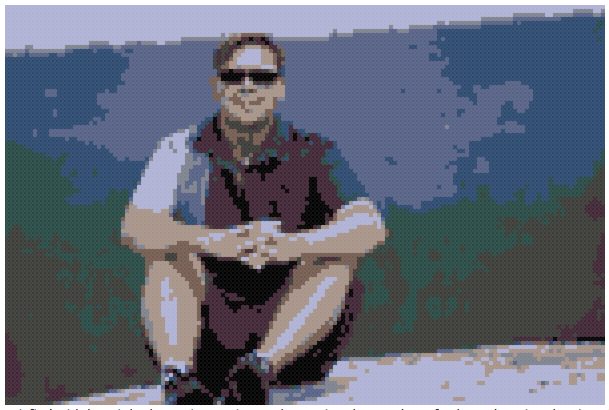 Two Types of Graphs
Graph Paper Graphs
The first graph concept is actually seeing a picture done in a graph format so you can see the box colours.
This type of concept requires you to count boxes. Generally, this concept takes longer and it is possible to make an error more so versus the second type of graph.
I found myself trying to work with charts like this really cumbersome and I am in fear of making a mistake that I may not find right away.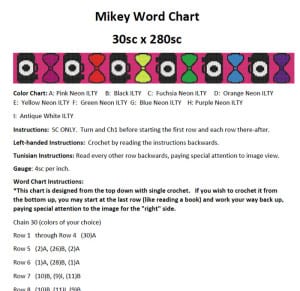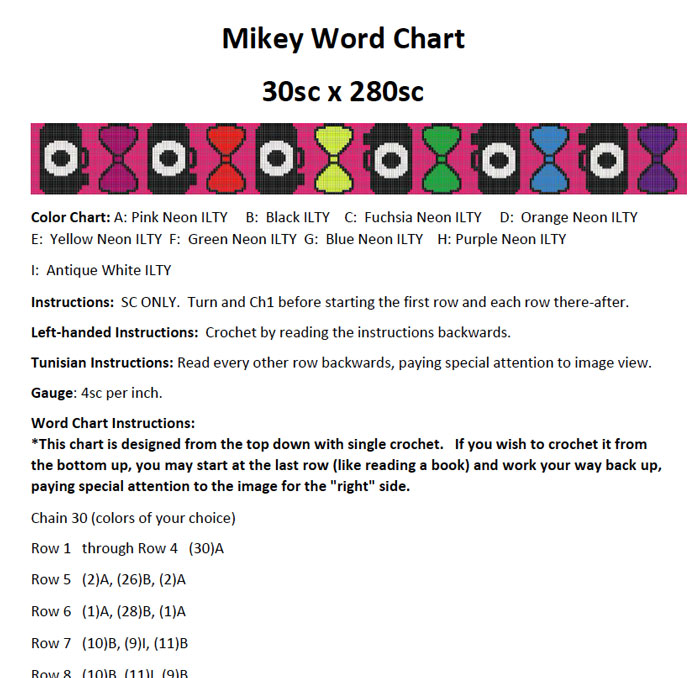 Word or Number Charts
Seen on the right is called a Word Chart. Some companies call this a number chart as well. I prefer this concept to overprint off a graph.
How this concept works is that you will follow the rows, step by step. The colours are assigned for you and the stitches are all the same. The pattern is shown in the bow tie scarf.
So how you read something like this is as follows:
Row 5, (2)A, (26)B, (2)A.
It's telling you the first two stitches are using colour A, the next 26 stitches are using colour B and the final 2 stitches are using colour A.
These types of patterns are very long as each line of the pattern has its own line. Using your pencil, you can check off the rows as you go. The counting is already done for you and must faster to follow along than the graph charting. You can use this Mikey Bow Tie Scarf as a trial if you like. The pattern is free compliments of Momma J.A.M Pack.
Sources for Making Your Own Graphs
Free Services


Paid Services





Please note that none of these paid companies are sponsors of The Crochet Crowd. They are here as a courtesy to help crocheters. Please ensure you do your reviews prior to making a purchase. I would personally recommend these three companies if I were to share them with a friend.

C2C Pattern Ideas