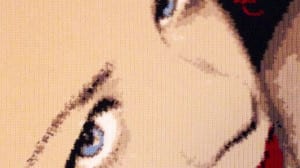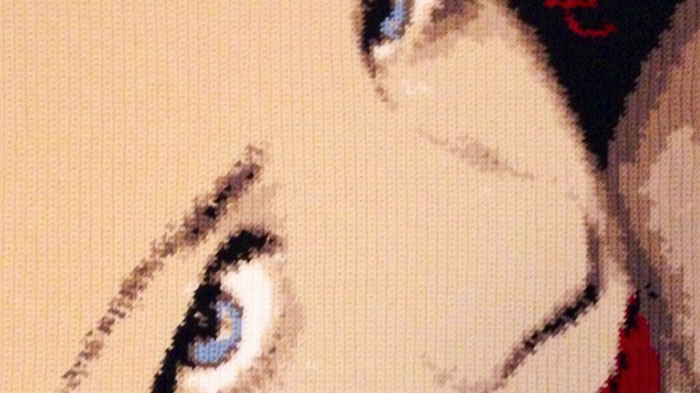 Graphghan Portrait Pattern Service
Linda Charles, sole proprietor of Linda's Yarn Art creates customized graphghan portrait patterns in number format for crocheters.
Linda accepts your photography or sketches in digital format and transfers them to an actual pattern for you to follow.
Your PDF will come to you with your photograph at the top and the instructions will be provided. Depending on how complex the photo is, it can be many pages. Here's an example of how the instructions will look:
Row 8: [144sc B]
Row 9: [8sc B], [128sc A], [8sc B]
Row 10: [8sc B], [128sc A], [8sc B]
Row 11: [8sc B], [2sc A], [124sc D], [2sc A], [8sc B]
The instructions are telling you in Row 8 that you do 144 single crochet using colour B. In row 9, it's telling you the first 8 are single crochet using colour B, next 128 are using colour A and final 8 are using Colour B.
As you work throughout the pattern, you go line by line to get picture-perfect results without having to count a graph box.
Pattern Suggestions
Price List
Linda's Prices are pretty straight forward.
Photograph - $12 USD per Pattern
Non- Photograph Such as the Lady Bug Afghan - $10 USD per Pattern.
Re-sellable Patterns $8.00. For example, if you submit an example like the Lady Bug Afghan and you authorize Linda that it can be put into her gallery as a choice for others to buy, it is only $8.
You can submit other ideas to Linda for consideration but be aware that if the photography or concept requires a great deal of work, she will quote you a special price.
Try A Free Example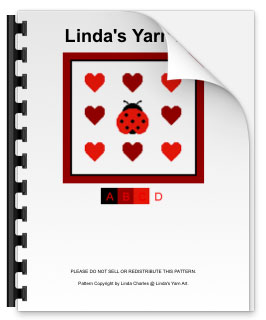 Linda is offering you a free pattern to try.
The example lets you see how the pattern is written for you to make an informed decision. It includes basic instructions and telling you yardage required.
If you print this out, you will just follow line by line and check off the lines as you complete the project. These are much easier to follow than graphs themselves.


Preview or Download the Lady Bug Graphghan
Finished Examples by Crocheters
Linda is proud to collect photos done by the crocheters using her patterns. Be inspired, view her Pinterest Gallery. Many will simply leave in your awe.
How to Contact Linda
The best way to contact Linda and make arrangements is through Linda's Yarn Art Website by sending her a request.

The picture in the profile box is actually Linda done in yarn! You can do that for yourself too!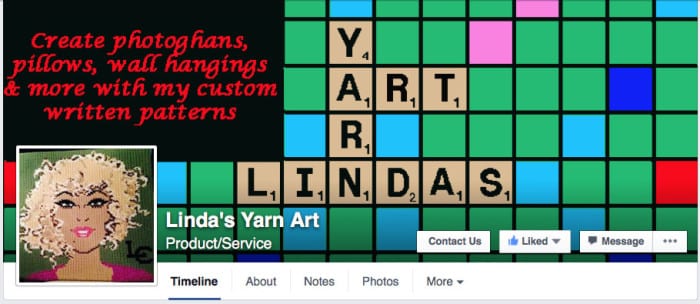 Linda's turn around for order is up to 2 weeks. Her prices from $8 - $12 make her in a very high demand for photographic processing.
The Crochet Crowd is not associated with Linda's Yarn Art, nor are they are a sponsor of The Crochet Crowd. Should you have any concerns regarding your orders or questions regarding this service, please ensure you direct through concerns to Linda. We have provided this write up as a courtesy. 
Crochet Graphghan Pattern Ideas
No post was found with your current grid settings. You should verify if you have posts inside the current selected post type(s) and if the meta key filter is not too much restrictive.