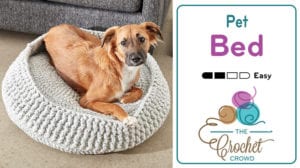 Crochet Pet Bed
This easy to Crochet Pet Bed pattern is available in 4 different sizes. Everything from little Toy Size Dogs and small cats to big cats and large dogs!
The size shown here with Penny, the loveable dog, is medium. She is a smaller dog. Based on measurements of this pet size bed. I have determined approximate species sizes.
For the record, my cat Riverstone, a 10 lb kitty would need a medium size.


Pattern Suggestions
Sizes to Species
Small – Tea Cups, Toy Dogs, Small to Medium Cats and Chihuahua.
Medium – Adult Cats, Pugs, Beagles, Collies and Cocker Spaniels.
Large – Boxers, Bull Dogs, Bull Terrier, Basset Hound and Corgis.
X-Large – Doberman, Grey Hound, German Shepherd and Large Collies.
This is a picture of Riverstone in the small size. You can see it's a bit too small for her. She loves to stretch out. So make sure you crochet the bed that makes sense for a comfortable sleep for your loved one.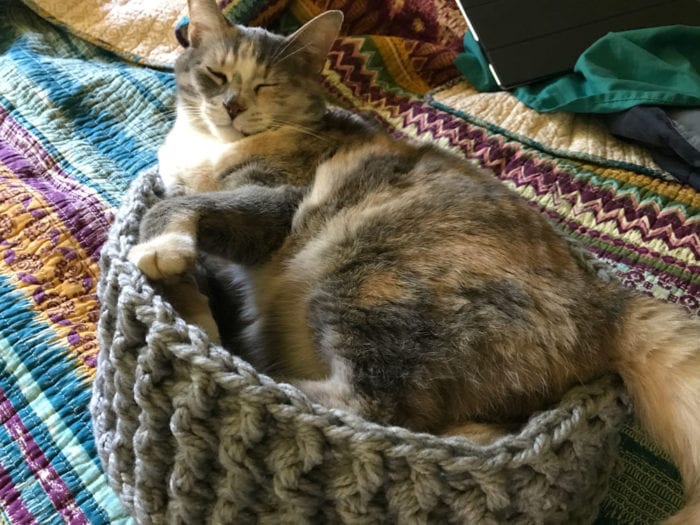 Overall, this pet bed is easy to make. I made mine within a day and it was super easy! If you need help with the pattern or instructions, please follow the tutorial below.
Tutorial
Crochet Pet Pattern Ideas