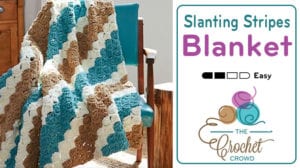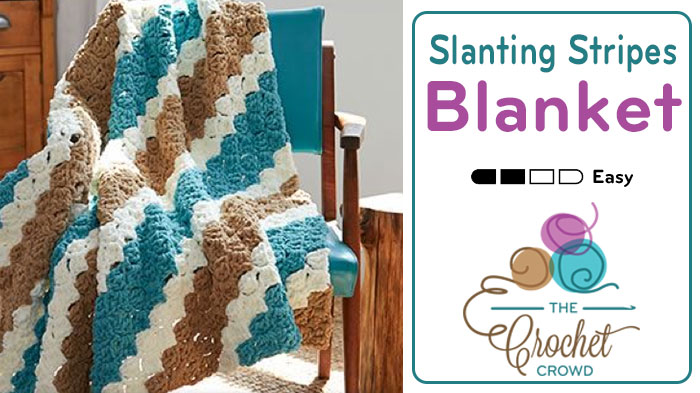 Crochet Slanting Stripes Blanket
This square Corner to Corner Crochet Slanting Stripes Blanket is exclusive to our friends at Jo-Ann Stores. No worries, it's a free pattern to enjoy.
This version of the Corner to Corner, aka C2C, reminds me of Sugar Cookies. It's light and fresh with a touch of homie feel to it. I really like this version.
It features 3 colours of the Bernat Blanket Yarn and you will need 2 balls each to make it. There is a repeat pattern going on inside this afghan that consists of repeating 12 rows completely. In the pattern, it shows you that the rows are repeating between the colours of 4 rows, 2 rows, 4 rows, and 2 rows. Just as a clarification, it is the white colour in the afghan that is always 2 rows giving the other two colours their time to show all of their glory.
It is a square afghan measuring 50" square. Using an M or 9 mm crochet hook. You can bet your boots that this will hook up quickly.
In the tutorial below, I review this afghan and show you how to do this stitch.


Pattern Ideas
Tutorial
C2C Pattern Ideas