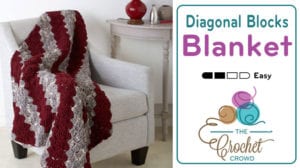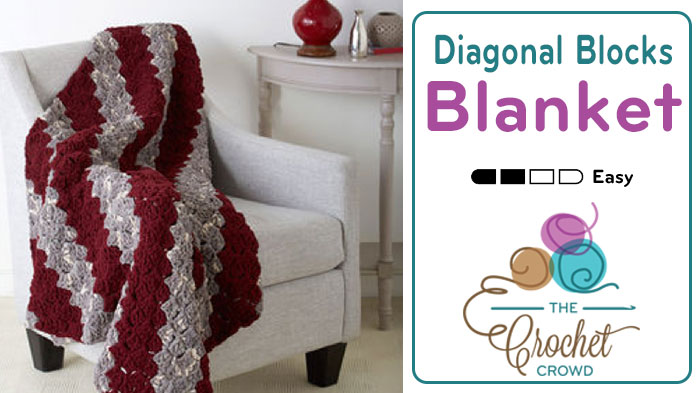 Crochet Diagonal Blocks Blanket
Exclusive to Michaels Stores is the Crochet Diagonal Blanket using the Bernat Blanket Yarn. For me, I've always wondered how much yarn a Corner to Corner, aka C2C, blanket takes.
Introducing the Diagonal Blocks Blanket, a free pattern found only at Michaels Stores. Michaels Stores has the USA and Canadian Websites. Their system shows you the version based on where you view their site. Below, I have located both of these patterns based on the USA and Canadian Websites.
This pattern takes 6 balls of yarn to do the two colours. The pattern stripe is done in rows of 4. You should know this afghan is note designed to be square. It's a rectangle. Once you expand your blocks to get 49″ one of the sides needs to stop growing while the other side continues to grow to 55″ before both sides start decreasing on both sides.


Pattern Ideas
More Specific Information
Most people assume a Corner to Corner must be a square project. That's a wives' tale. You can make rectangular afghans with Corner to Corner but you need to understand that one side must decrease while the other continues to increase to give the rectangular shape. The pattern provided with Michaels has this in the instructions but for many, they need more an in-depth look to understand it visually.
Tutorial
C2C Pattern Ideas