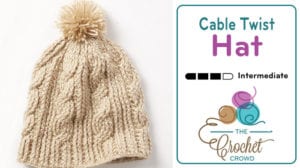 Learn how to do Crochet Cables plus have a new project to be excited about at the same time. Try this Cable Twist Hat.
This is easy to follow the pattern that will test your skills of doing front post double crochets. I have created a crochet diagram that I used in the video to help me visualize the stitches to do this pattern.

I am pretty excited about this pattern and it's a great starter project for those crocheters that would like to try a crochet cable pattern.
Crochet Diagram
There are two pages for this. If you click on the diagrams, both are on the same download PDF.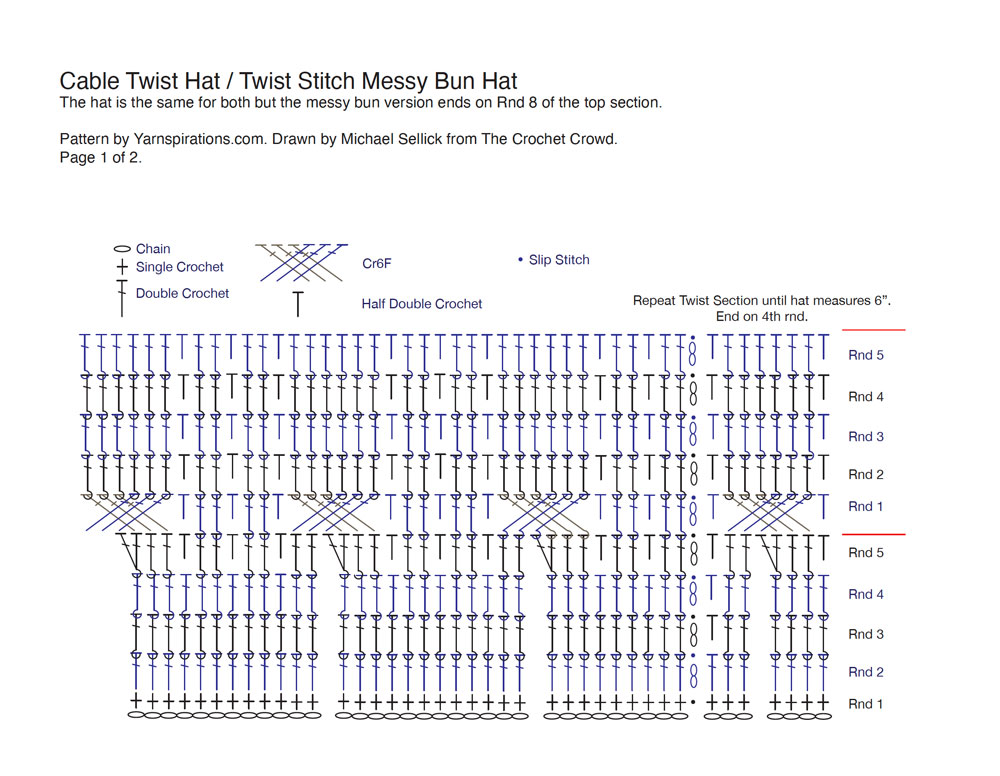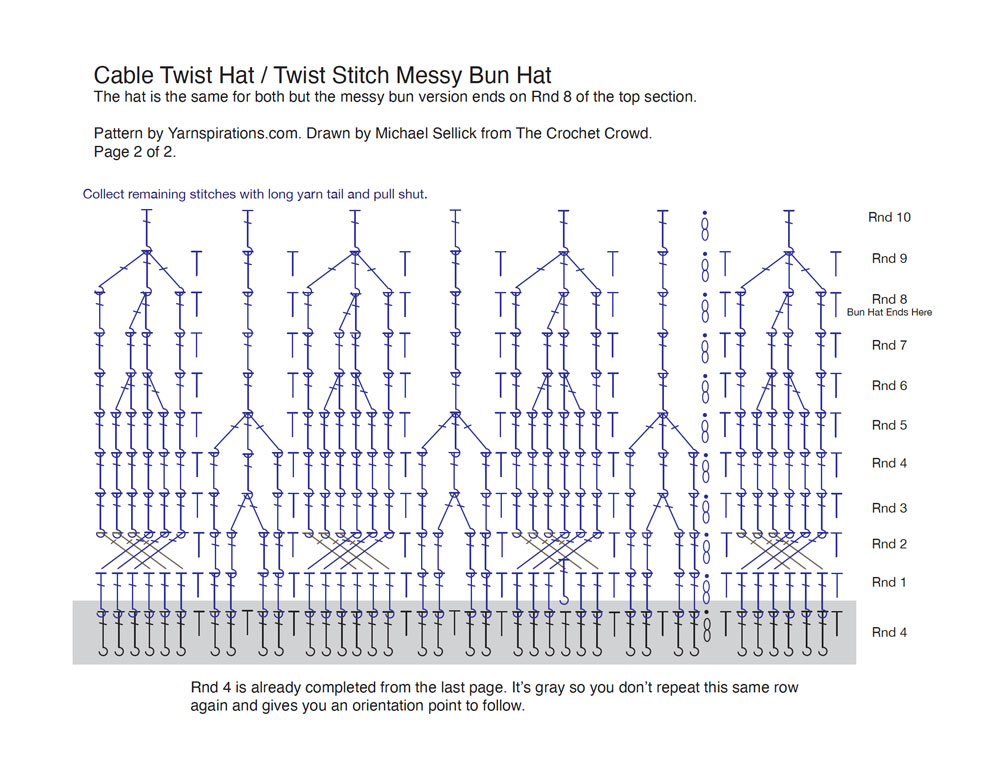 Video Tutorial
Pattern Suggestions
More Crochet Hat Pattern Ideas