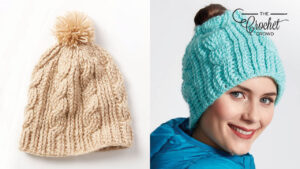 Learn how to do Crochet Cables plus have a new project to be excited about at the same time. Try this Cable Twist Hat.
This is easy to follow the pattern that will test your skills of doing front post double crochets. I have created a crochet diagram that I used in the video to help me visualize the stitches to do this pattern.

---
Messy Bun Hat Version
It's the same pattern but ends on Rnd 8 of the main pattern to keep the top open. You can use the Ombre Version as well and stop on the 8th round for the top portion to be left open.

I am pretty excited about this pattern and it's a great starter project for those crocheters that would like to try a crochet cable pattern.
---
Red Heart Super Saver Ombre Versions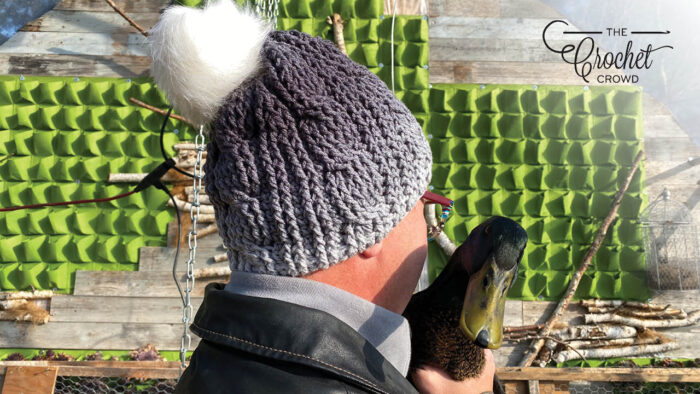 Both versions are Red Heart Super Saver Ombres. The purple version is the full pattern as written but the yarn is slightly thicker than Caron Simply Soft. It fits in the circumference but produces a taller hat by about 2″ more. So it will create a slouchy look.
The Anthracite (Black/Gray) version is the same pattern but eliminates rnds 3 to 6 in the brim area of the pattern. This gets to the twisted cables much faster and takes off 2″. You can see I am wearing the version that fits perfectly without having to roll the bring. Lord Quackington (Daniel and I's Cayuga Duck) is saying "What the heck is going on?!"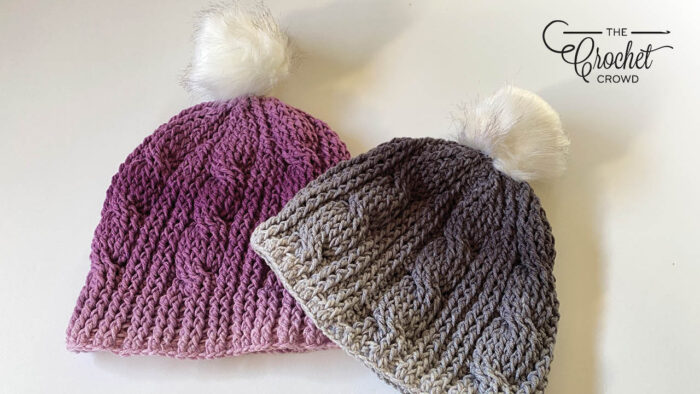 ---
Crochet Diagrams
The two crochet diagrams I made for you are printable if you need them. They are used in the tutorial as well. You can click the pictures to save or print.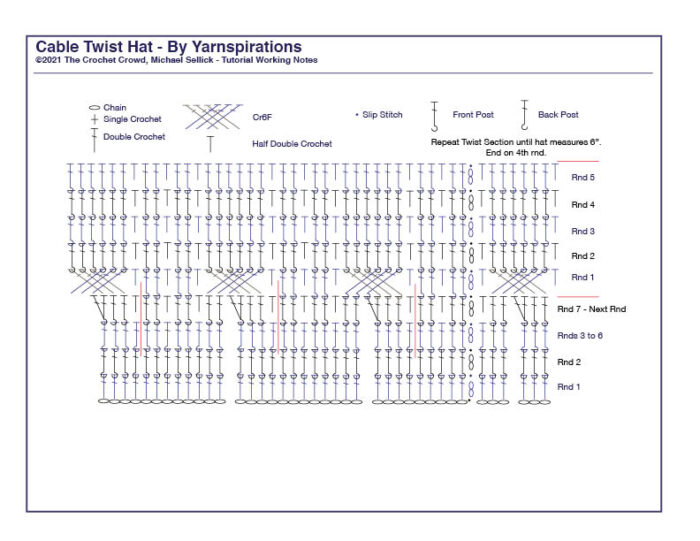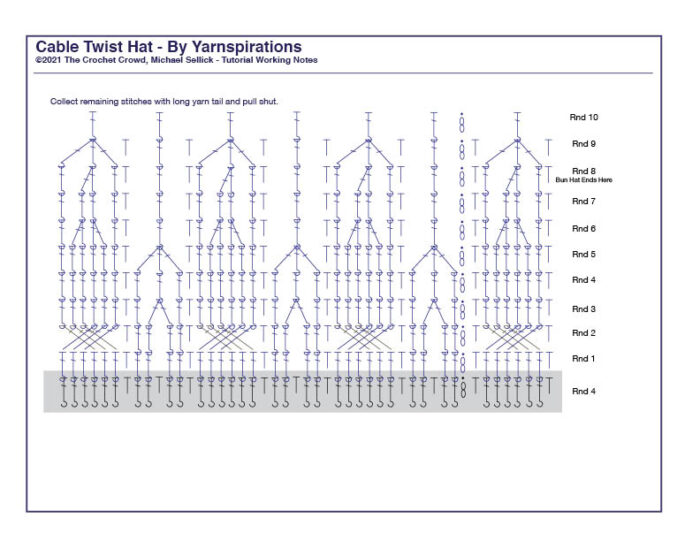 Video Tutorial
Pattern Suggestions
More Crochet Hat Pattern Ideas