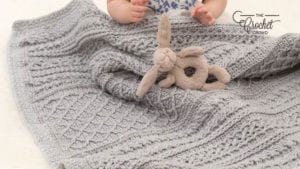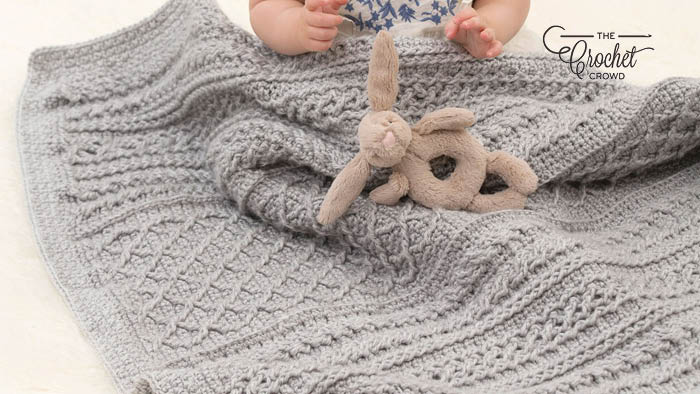 Crochet Cable Your Love Baby Blanket Pattern
Crochet Cable Baby Blanket has 2 cable panel sections to try. It's an advanced level crochet pattern and really satisfying to crochet up. If you enjoy the texture and a challenge, you may just love this blanket.
Due to the panels being narrow across, the memory work needed for the stitchwork is minimal at best. You can see the pattern work out in front of your eyes because when you turn the blanket around to the backside, you don't have to do any fancy stitches.
There are one centre panel and 2 side panels. You will whip stitch them together before proceeding to the final border.
If anyone you may struggle with is the side panel but once you get it, it will be just fine. It took me a while to understand the written instructions to draw the diagram but once I tested it with my hook, it worked out. I did see an example of this blanket on Ravelry and it looks the way I originally thought the pattern to be. However, upon closer look, the middle area of the side panel is unique and required a bit more understanding before I could film it. Realistically, I've done the hard work for you to break this pattern down further.


Custom Crochet Diagrams
Click the pictures or download the diagrams here. Cable Your Love Side Panel Diagram or Cable Your Love Center Panel Diagram.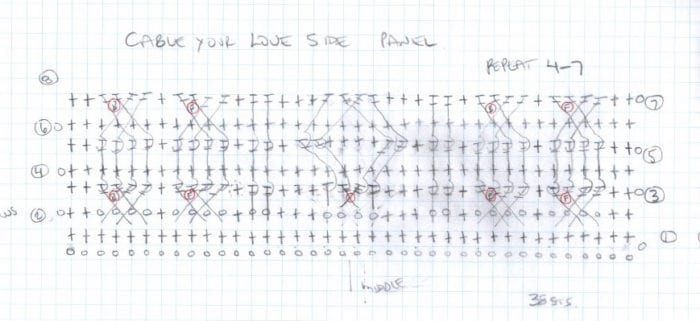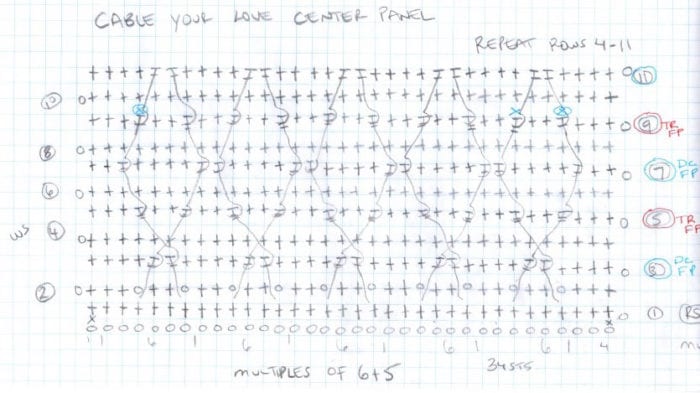 More Ideas
Tutorial
More Baby Blanket Crochet Patterns