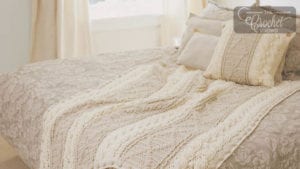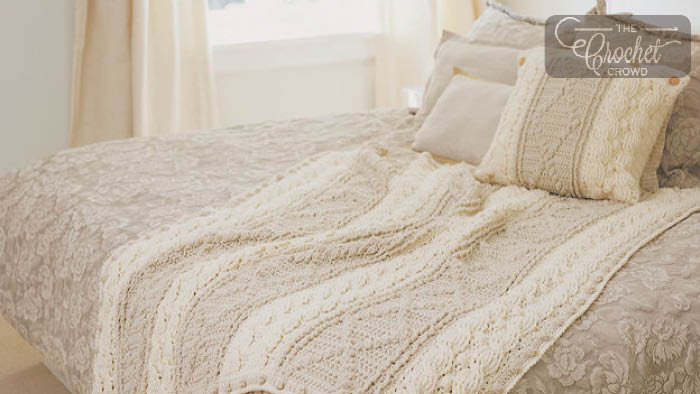 Crochet Soft Neutrals Cables Afghan
There is a mix of two panels that make up this Crochet Soft Neutrals Cable Afghan. It's a visually appealing afghan with a bit of challenging concepts for the crocheter to master. It's considered an intermediate level which gives me a lot of hope.
One panel has the double cabling braid while the other panel latticework that looks so inviting. I feel this afghan is heirloom-worthy.


Click Pattern to Download Full Copy
You will need it for a new sew version if you choose to go that route as well. You can download it here as well.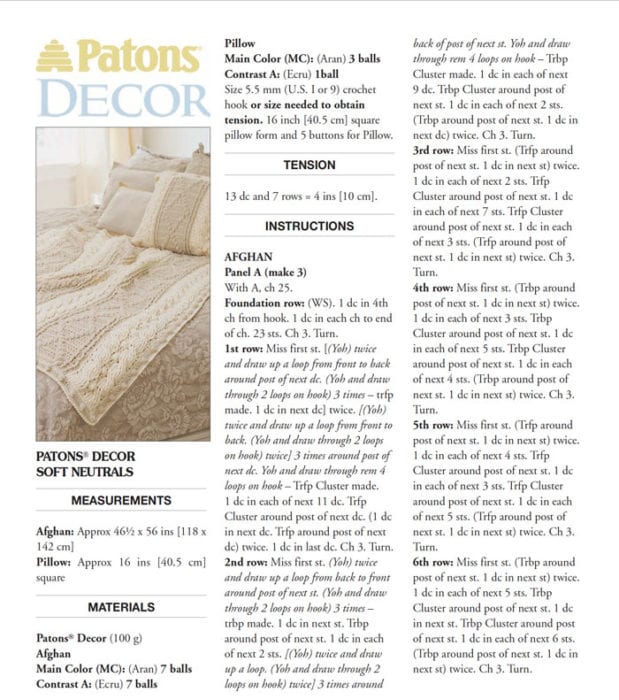 Example by a Fellow Crocheter, Lynda Askew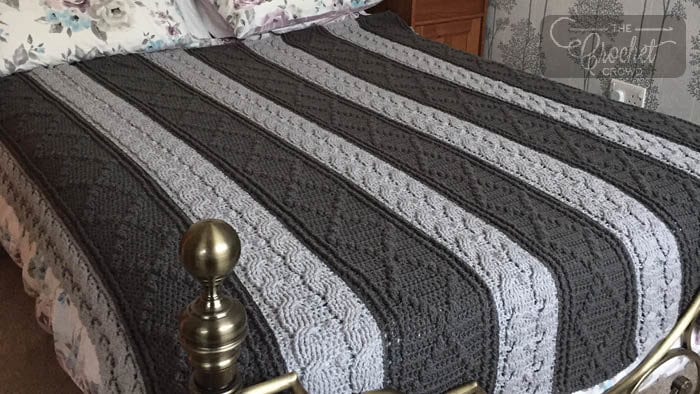 Even More Ideas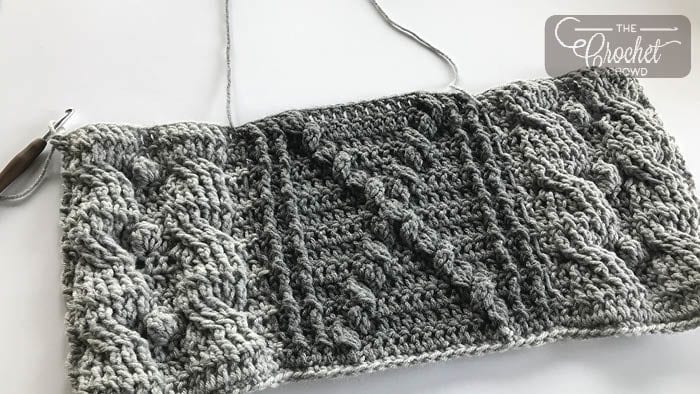 No-Sew Option to Avoid Doing Panels
For those who want to do all panels at the same time in a graphghan format, I have worked out the math and steps to do it. I have also included PDFs of the diagrams I used on the video. Instead of doing the panels separately from each other. Use the diagrams as if the pattern continues onward.
Worksheet For Making It One Complete Afghan
You may click the worksheet to download a copy for yourself.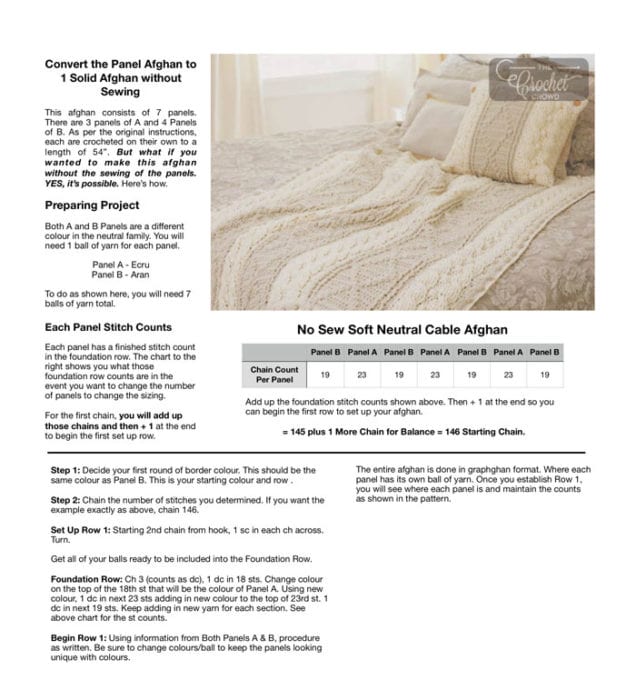 Crochet Diagrams
Panel A diagram. It's my rough notes to teach the pattern. You can click here to get this diagram to save or print. This is the lattice section of the afghan.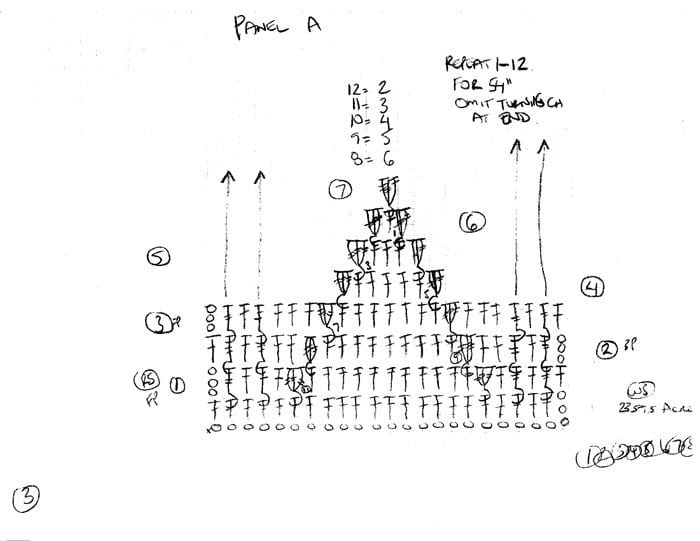 Panel B Diagram. This is the cables section of this afghan. You can click here to download this diagram.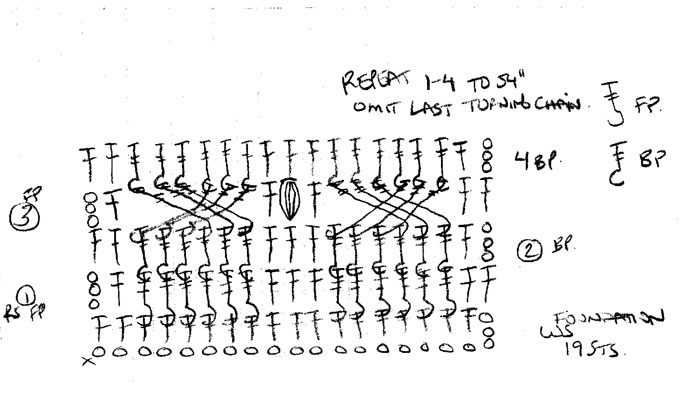 Tutorial
No-Sew Version Tutorial
Other Afghan Ideas to Consider