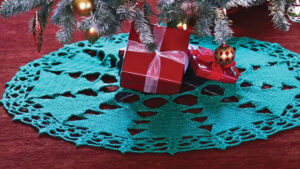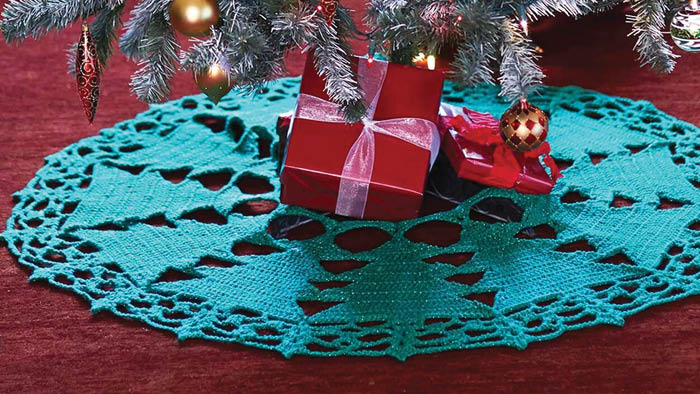 The Bernat Crochet Christmas Tree Skirt has tree motifs crocheted into place. In fact, you can be creative and make each tree its own colour.
You will start off with a row that will be the centre point of all 11 Christmas Trees. From there, you will build on and each tree joins to each other as you make them.
The border is a little complicated to start but once it gets into your head, your will most likely succeed. There is an error in the crochet diagram but I followed it during the tutorial. In the tutorial, I show how to get back on track as by the time I noticed the error, I had already completed 2 trees. So there is always a way to fix things.
More Ideas

Stitch Work Example at Border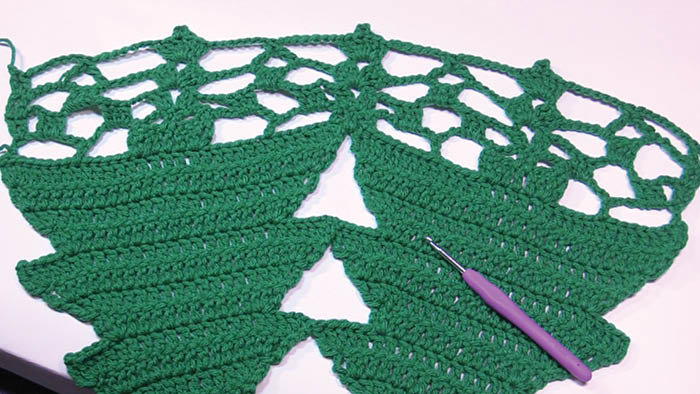 Tutorial
More Christmas