Crochet Bundle Of Joy Patterns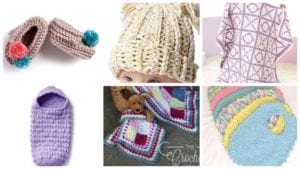 It's been a cold winter, there's a good chance you're going to need to prepare for a baby shower or two in a few months, here are some patterns to help you out with that. Baby things are just so cute in their tiny size. There a few patterns I found that I'd like to have in grown-up size, like a size me!
Whether it's for your self an expecting friend, family member or co-worker it seems like someone is always having a little one. Here are a few of the many fun patterns to whip up for the new little bundle of joy that's about to be brought into the world.
---
Crochet Baby Marly Hat Pattern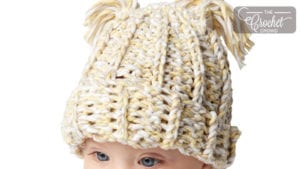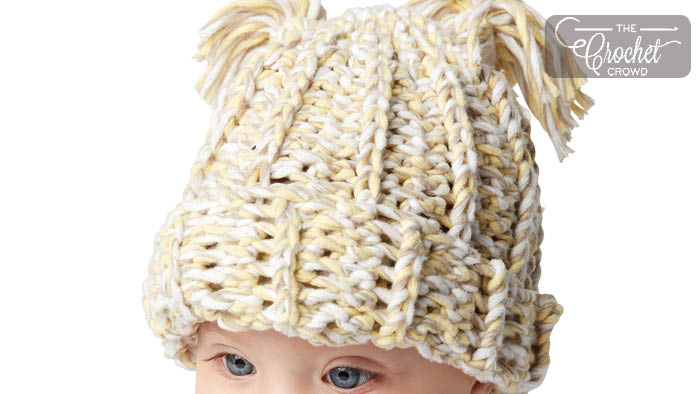 This is one of those patterns I found that I'd like to make in my size. This Crochet Baby Marly Hat Pattern reminds me of Fraggle Rock (careful my age is showing) The character Red with those big fun red pigtails. I think that's why this one appeals to me so much other than the obvious cuteness of it.
The Crochet Baby Marly Hat Pattern was made using Bernat Baby Marly, I had a chance to see some of the colours last week, and there are some REALLY pretty colours.  I may just make this hat in this yarn for myself and my youngest 2 girls so that it looks like it was a planned all along kind of project where we all have matchy hats. But in all reality, I like the yarn and I want to work with it on something this hat pattern appeals greatly to me so why not!

Crochet Bibs & Booties Pattern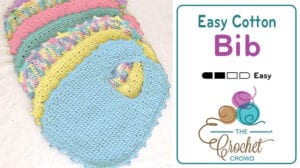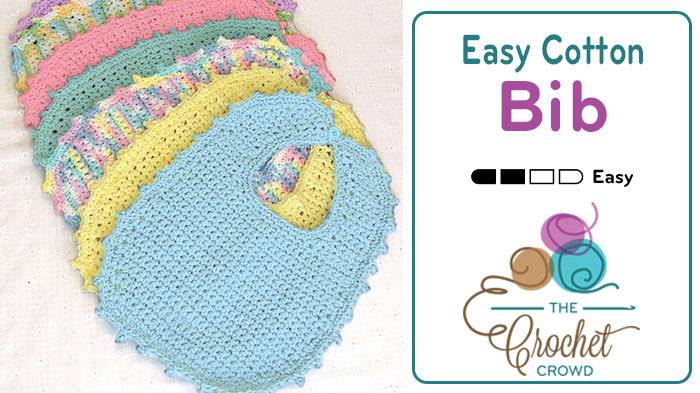 Babies are messy that is a fact, they are so cute but so very messy, we love them anyway. Bibs are very important when these messy little balls of cuteness are in that teething stage you tend to go through an insane amount of tops or bibs, keeping them clean and dry. Making your own Crochet Bibs Pattern would definitely come in handy.
The Crochet Bibs & Booties Pattern was made using Bernat Handicrafter Cotton. They have so many fun colours you could easily make up many of the little bibs and matching booties. This would make a great baby shower gift as well as a great craft show item.

Crochet Baby Moccasins Pattern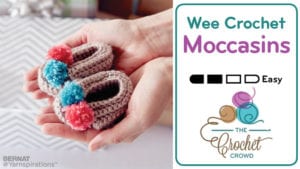 These are the cutest little baby slippers I've ever seen. The Crochet Baby Mocassins Pattern as much as I hate doing slippers is something I would definitely give a try to whip up. They're just too cute not to try. Even if they don't fit anyone in this house I will find a reason and a set of feet to put them on!
The Crochet Baby Mocassins Pattern was made using Bernat Softee Baby it's such a pretty yarn no matter what colour you use these Mocassins will be an adorable pattern to whip up, for a little one in your life, or for a gift. I feel like they would be really popular with new moms at craft shows as well.

Crochet Hugs And Kisses Blanket Pattern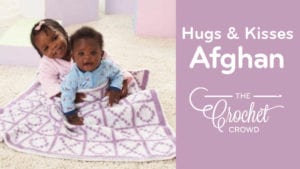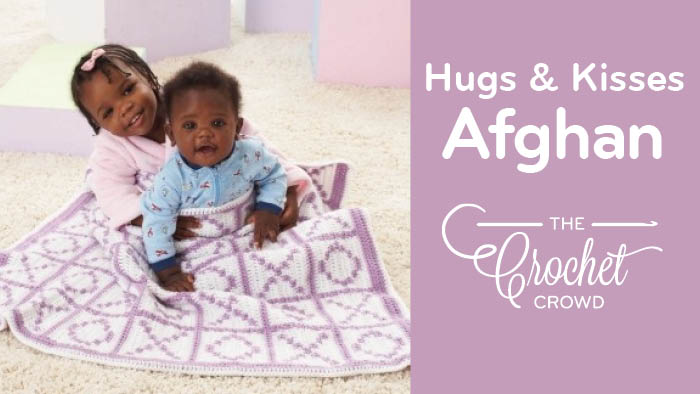 For those of out there who don't know how to do the C2C (pointing to myself, yeah this gal doesn't know it). This Crochet Hugs Kisses Baby Blanket Pattern is a great alternative. The baby blanket is done in the double crochet stitch. You change colours according to the diagram included forming the Xs and O's for the blanket. This is one I think I could actually figure out, I'm no good with C2C my brain can't wrap its self around the process, and that's ok I'll learn it eventually. For now, this is a wonderful alternative!
This Crochet Hugs And Kisses Blanket Pattern was designed by Lorna Miser using Caron One Pound. I can't wait to see all the fun colour combo's you guys come up with!

Crochet Baby Cocoon Pattern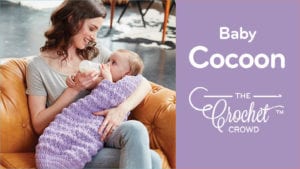 If you are looking for a great baby shower gift, this would definitely be high on my list. I say this because before I knew how to crochet I would have loved to have gotten one of these Crochet Baby Cocoon sacks. Heck even after I knew how to I'd still be pretty excited about it. So much easier than trying to keep a blanket wrapped around a wiggly baby, these Baby Cocoons are wonderful!
This Crochet Baby Cocoon Pattern was made using Bernat Baby Blanket, so not only is it going to be super cozy for the little one but it will be soft and squishy on them too. It's like being wrapped up in a hug.

Crochet Modern Granny Lovey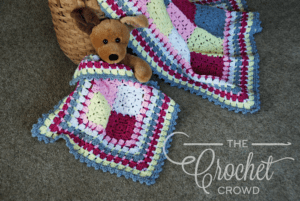 The final pattern in this Bundle of Joy collection is the modern granny lovey. You can leave it as is, or make your self a topper to join in the middle of your choice, For a friend of mine when she had her youngest, I knew she loved The Nightmare Before Christmas, so I made a Crochet Modern Granny Lovey and added the head of Jack that I made in the center. You could also leave it as is and they can just love it as Linus does with his blankie in Charlie Brown.
The Crochet Modern Granny Lovey was designed by our very own lovely Jeanne Steinhilber to match her Modern Baby Granny Blanket, using any Worsted Weight yarn Jeanne used what was leftover from her baby blanket so that it would match, it's also a great stash-busting project to use leftover yarn and you end up with a lovely gift any little one will enjoy.


Pattern Suggestions
More Baby Ideas