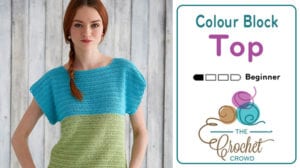 Crochet Color Block Top
Introducing a beginner top pattern and tutorial called the Crochet Color Block Top. For this project, you will need to know how to do chains, double crochet and a very simple Double Crochet 2 Together Stitch. It's all made very simple with the help of our crochet tutorial that is provided.


This top has a sister top called the Crochet Color Block Tunic. The difference is the length. The top section with sleeves and neckline are identical in construction and stitch counts.
Visualize this project as one rectangle with a second rectangle that is slightly beginner. The tunic has a minimum of an extra 10" added to the orange section as seen below to go well over the pants/crotch section when wearing.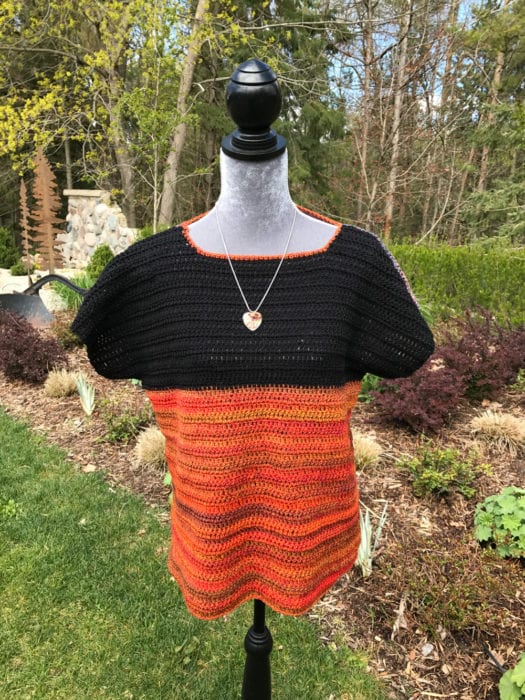 My sample was completed using Kroy Sock Yarn. I used the same ball counts as the pattern suggested. I used the same size hook. The Kroy Sock Yarn was called Kroy Socks FX. This type of yarn has incredible colour stories and I love it the most out of the Kroy Sock Yarn collections.
For the tutorial, I did the upper back in a different colour. I didn't have enough yarn in stock to run a tutorial on the same colour. The black is also Kroy Socks but in the regular line as just block.
Pattern Suggestions
Tutorial
Crochet Clothing Pattern Ideas