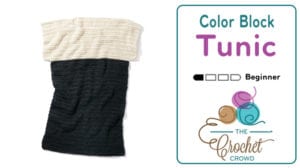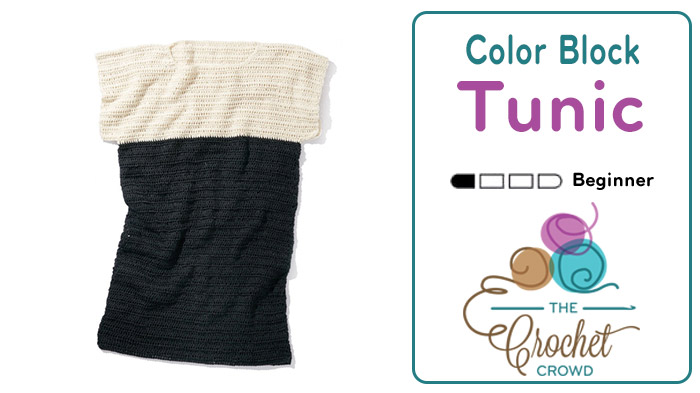 Crochet Color Block Tunic
Introducing the beginner level Crochet Color Block Tunic by Yarnspirations. There is a sister to this top called the Crochet Color Block Top. The difference between the sister is the length of the body section. The body section in the picture is the black area. The difference is a minimum of 10″ between the two styles.
This is simply two rectangles to form a panel. It's very simple. You can opt to use the same colour if you prefer. Colours are subjective.
Below is my version did as a top. The tunic version would have an additional 10″ of length added if the Tunic Pattern were to be followed.

Pattern Suggestions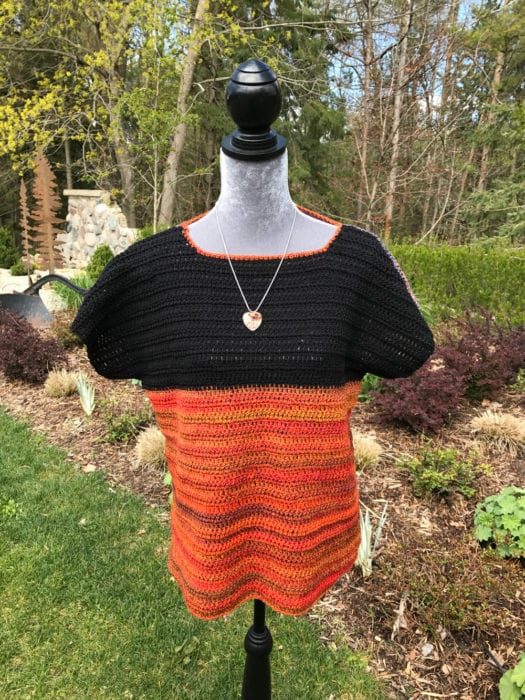 I used Kroy Sock Yarn instead of Patons Grace. The striping effect is down with Kroy Socks FX. The striping appearance is as it comes out of the ball of yarn. I love it the most out of the Kroy Sock Yarn Collection by Yarnspirations.
Tutorial
Crochet Clothing Pattern Ideas