Crochet Happy Baby Blanket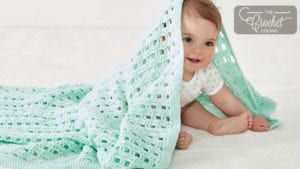 For those who are looking for a simplistic project for baby, consider checking out this Crochet Happy Baby Blanket pattern.
This baby blanket has a few rows that simply repeat itself so you'll be done in no time for that upcoming baby shower.
The pattern is pretty straight forward with a simplistic border. You can follow the tutorial below if you are needed a bit of extra help.


Pattern Ideas
Tutorial
More Baby Blanket Pattern Ideas