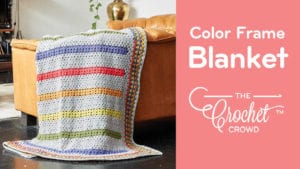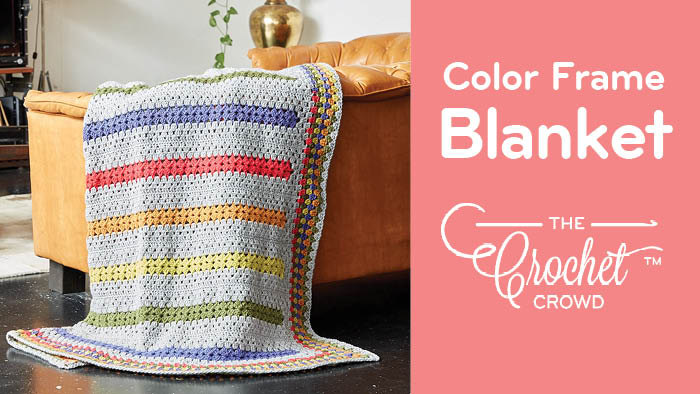 Crochet Color Frame Blanket
This blanket using Bernat POP! and Bernat Super Value yarns called Crochet Colour Frame Blanket.
It's crocheted in strips that are put together. If you look carefully between the midways of the grey sections, you can see where it is attached.


Once the strips are completed and sewed together, you frame it all up. You will notice the strips are a solid colour that is pulled from the Bernat POP! yarn.
It's a pretty neat idea.
More ideas for Blankets