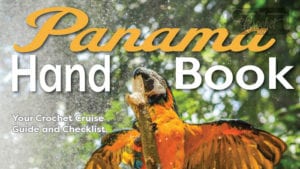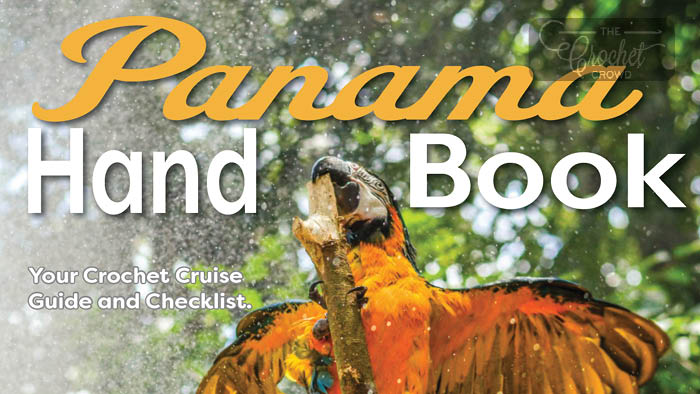 Crochet Cruises – Panama Hand Book
I remember the very first time I went on a cruise. I was so nervous about how to get to the ship.
Do I fly early?
Do I need to get a bus or taxi?
How do I get to the ship itself?
What do I do when I am at the cruise terminal?
We take with us more than half of our group as brand new, never before passengers on a cruise ship. The Panama Hand Book is years in the making. This is our 6th year of Crochet Cruising. The first year, we didn't have anything like this and we were bombarded with questions. Year 2, we started the book and it was 16 pages and today, it's now 43 pages. We try to take the stress off of new crochet cruisers and new cruisers in general.
Generally speaking, most cruisers show up at the hotel the night before the cruise. Once cruisers are at the hotel, we go together the next morning on our coach buses. The group can stay together and new passengers on a ship follow our group with ease.
The Crochet Cruise homework for this cruise is on page 29 – 32.
The biggest concern as always with any cruise is your departing airfare from San Diego. Remember, the ship tends to begin unloading the passengers around 8 am. You need time with 3,000 passengers to get off and get to the airport. For those flying out. It's highly recommended you don't book any airfare departing prior to 1 pm. Earlier departures are generally left off the ship first but ship guidelines state not to book airlines to take off before 1 pm. Remember, the airport needs time for your arrival.
You are welcome to save this book and/or print it for your convenience.
Panama Crochet Cruise Hand Book