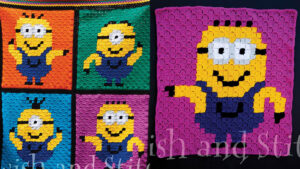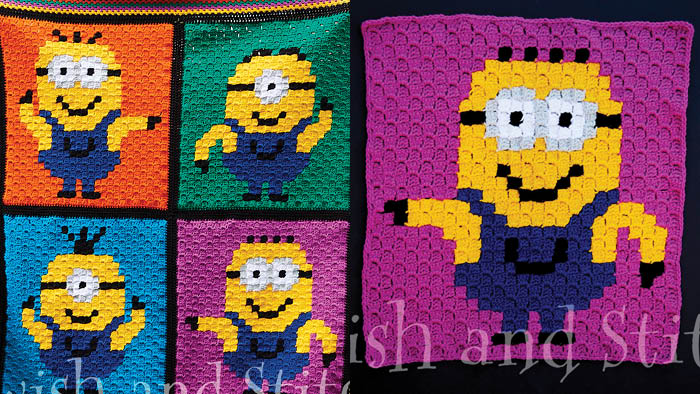 The Crochet Disco Minions Blanket is a Corner to Corner concept of applying a picture within C2C squares.
There are four squares are fun and fabulous. These would make for a great gift for a minion lover!
More Ideas

Tutorial
This is how to follow a pattern for using C2C to do up pictures within the blocks. You can find out more details here about other resources we have too.
More C2C Concepts