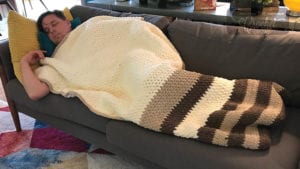 Crochet Footsie Blanket
The Crochet Footsie Blanket is designed to keep your feet tucked into a pocket. More more feet popping out at the bottom. Revision 2 is active as of August 13, 2019.
I'm too tall for an average throw size blanket. Instead of creating an obsessive about extra length, I created a pocket that is 12" deep that I can slide my feet into to prevent my feet from poking out.


The entire project is the same length as my total height, so I have extra without forcing the blanket to stretch.
I intentionally created a striping effect at the bottom foot pocket area as this will most likely touch the floor. My cats sleep between my legs as I crochet. So they will sleep on the darker colour area without making my blanket look dirty too quickly.
I have included alternative information in the free downloadable PDF for the kid-size version. As an adult, I want to sleep on the sofa without feeling trapped. Thus, I only wanted to be 12" deep pocket so I can easily get up.
I have given measurement options for those needing a chair or wheelchair size. The length is too long for being comfortable in a wheelchair. So I have given alternative measurements for that as well.
3 More Moss Stitch Based Blankets
The Crochet Footsie Blanket uses the moss stitch after the pocket is formed.
Gray Hibernate Blanket + Tutorial
Cozy Cabin Hibernate Blanket + Tutorial
Baby Hibernate Blanket + Tutorial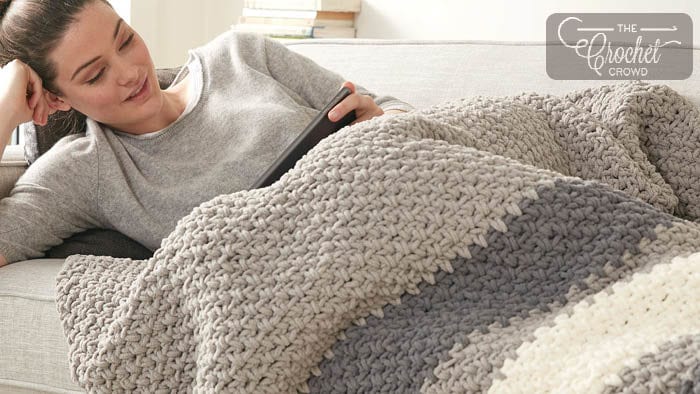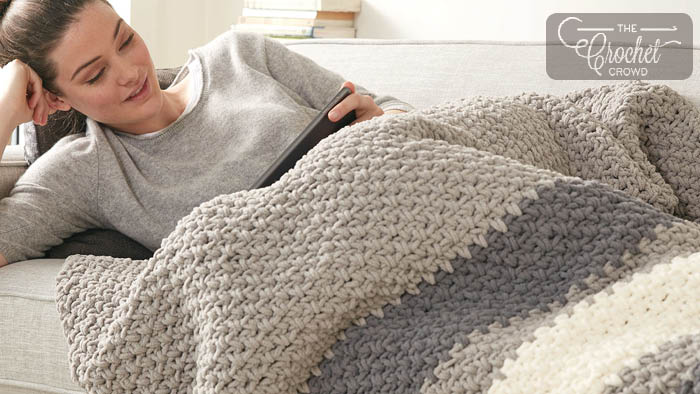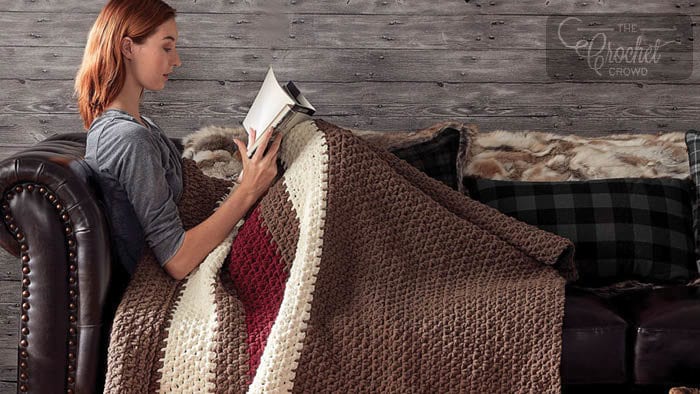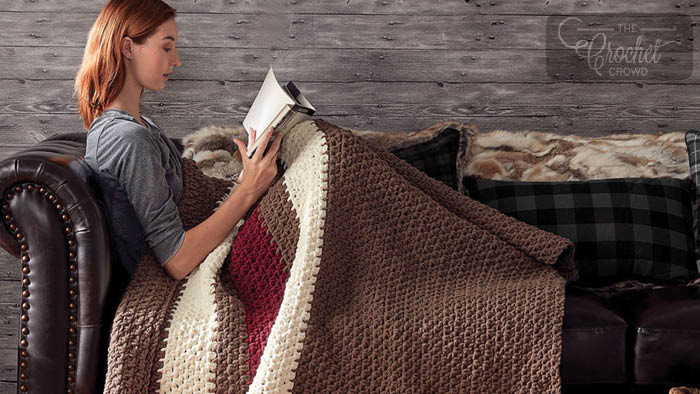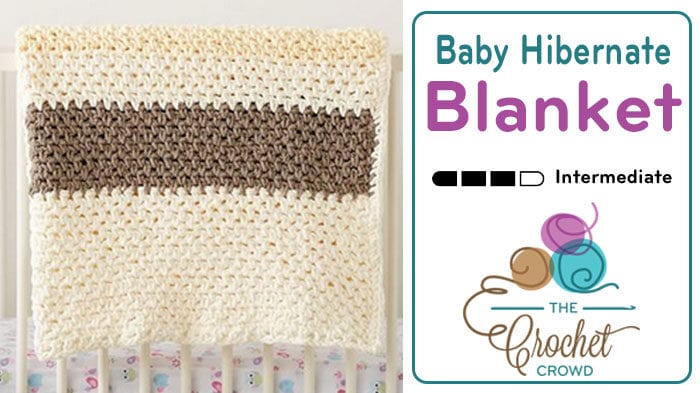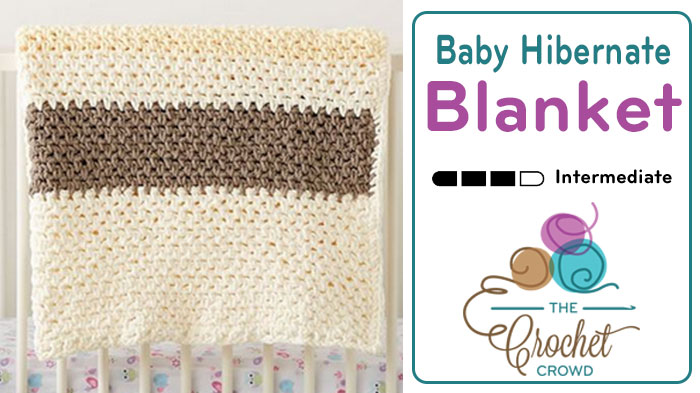 Tutorial
More Snuggle Sacks