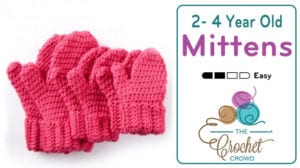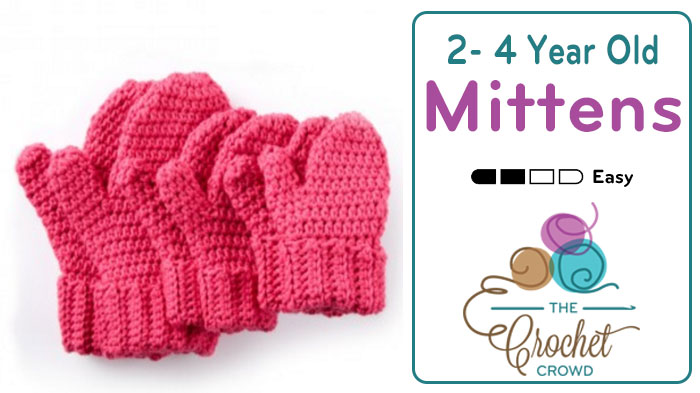 Crochet Hands Full Mittens 2/4-Year-Old Size
Keep the young people in your life warmer this winter with a fresh pair of Crochet Mittens for 2 to 4-year-old sizes.
These mittens are easy to make from starting at the cuff and working their way up to the top of the mittens. The Cuff is made up of a rectangle that is folded once you get it to the right size. You slip stitch up the side to join the cuff and then instantly begin the rest of the mitten.


You will find this pattern crochets up pretty quickly and you can create a pair in a lickity split! Try a pair today. There will be tutorials for the other 2 sizes of these.
Pattern Suggestions
Tutorial
https://www.youtube.com/watch?v=pm4pKDiVI3A
Crochet Mitt Pattern Ideas