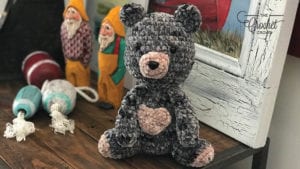 Technology, Gotta Love It
It's now 2020 and I'm showing my age but I remember when the internet wasn't available. Like, really the only way I could find out new stitches is through a craft book or someone I knew in person. Well, I'm a socially awkward, so learning new stitches from someone else as a kid wasn't in the deck of cards.
Home Life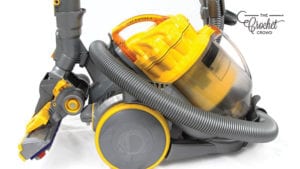 Here at home, what gets in my way is regular life! In my relationships as an adult, I seem to have adopted the lead role as "Head Carpet Sucker!"
No no, don't take my title! I get this sick pleasure out of sucking the hell out of the floor and hearing the dirt bang against the long pipes! Oh... the joy and bliss of hearing my filthy house gets sucked through a tube! (Rolls eyes to the back of my head, yeah, it's that pleasurable!)
I dislike doing dishes as I am slow at it, washing clothes I definitely have to be in the mood to do! I have a thing for dirty windows but the wind has to shift and Mary Poppins needs to pop her face out of the clouds because I get the urge to get the paper towels and find where I left the Windex in the house!
I have many roles in the such as "Captain Toilet Roll Changer" and "Hate this Brush Toilet Cleaning Manager!" You get it... I love cleaning!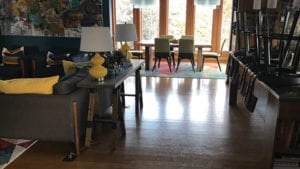 For Boxing Day, there was a sale for a robotic disk-ee shapp-ee thingamabob! It claims to vacuum itself! I mean, it charges itself and travels across the house in this most manic direction ever.
Of course, I have to decide if I want to give up my obsession with long hosed vacuums or let a robot clean my floors! Gawd, the decisions I face are astronomical! 
So I say to myself, "Suck it" let me try this but then my head is spinning:
What about my yarn balls on the floor!
OMG the cat toys.
Daniel's dirty socks!
What about that thing that fell on the floor 2 months ago, I'm going to have to pick it up! Do I want to waste my valuable energy to bend over?
So I circled the store twice pondering life's hardest decisions. Finally grabbed it by the handles and marched it through check out and headed home!
Of course, Daniel gives me the ugly eyes of judgement! "You don't need that!" and I am like yeah "I know but apparently I'm the only one that knows how to vacuum!"
So I go through the level and pick up the stuff that has been on the floor, for like ever! I sync it to my phone because I want the alerts and it to tell me how gross my house is! It leaves the dock and I stared at this plastic robot doing a square dance in my house. Just when I think it's going to pick up that bread crumb, it stops, turns and I am like "YOU MISSED IT! GO BACK!"
I could have vacuumed the whole level in 24 minutes, not that I know that exact number. I don't have OCD, I just know stuff... let's leave it at that!
So the thing misses our bedroom! What the hell is that about? Are we not good enough to roll your cyber wires and suck the crap off our floor in our bedroom. So like a good googler that I am, the dock is too far away. So now I am faced with more decisions.
Figure out where to put the thing so if we have any visitors, which rarely we do, it's not obvious that we are lazy as hell and need a robot to suck up whatever is on the floor.
So I reposition the dock and it now goes to the bedroom.
I'm not trying to be judgemental but, of course, I checked the filter after coming out of the bedroom, especially under the bed! I think it sucked up the third cat we didn't know about! 
So I am hooked... literally, this machine just cleaned one level but the horror, it doesn't walk downstairs to our business level. That's just unacceptable! The sale is still on for half price! So like yarnaholic trying to get their fix on yarn, I went back and get the second one. I mean, you cannot have one floor cleaned and not the other! I am sure there is a rule about that somewhere, maybe in Martha Steward dot com or something.
So the downstairs is where the yarn is! So there was a lot of picking up and moving boxes around. It seems to circle around in areas that need more attention. It sure loves my desk! I am sure the hours I spend here the skin is shedding or something. But I think it loves the attention of me staring at it and pointing with my eyes to where the hole punch droppings are!
So now, both levels are being cleaned twice a week! Twice a week! I was lucky to pull out the vacuum every week! Ummm okay, I'm lying... Maybe once every other week if the moon was full but usually whenever there is free time! The main vacuum filter at the end of cleaning usually reveals how long it's been! Damn cats!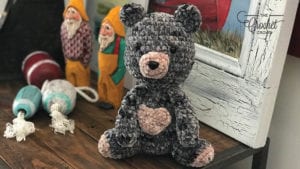 This is when laziness sinks in! What if I change the floor and carry it upstairs to where I crochet and do photos? Can it understand the layout? Of course, I'm adventurous and extremely lazy.
So I carry it upstairs. So it took it 1.5 hours to vacuum the level as I sat there and crocheted! I can look up as I crochet, I was staring at it cleaning. The upper level takes me 11 minutes to vacuum but that's just a rough guess (haha). Really, I don't have a problem.
After it was done, I was so happy!
As the vacuum turned off, I heard the automatic cat feeder go off and the cats go running for it as I am still crocheting. My phone pings as a new video are released to YouTube that I scheduled to go live.
Living in a technological society is so exhausting! 
More of Mikey's Thoughts
No post was found with your current grid settings. You should verify if you have posts inside the current selected post type(s) and if the meta key filter is not too much restrictive.