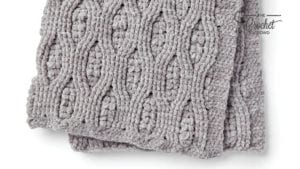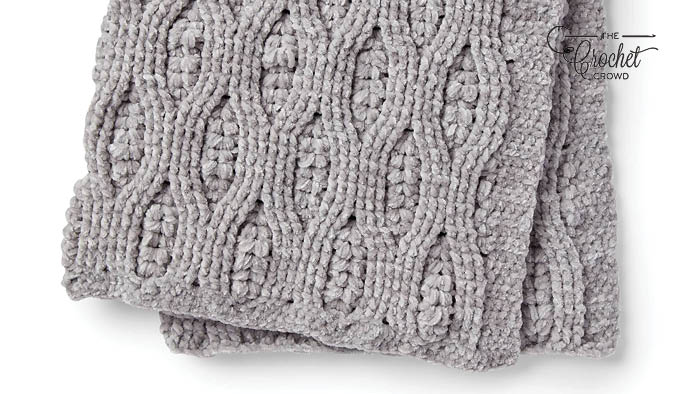 Crochet Misty Vines Cable Baby Blanket
This is the Crochet Misty Vines Cable Baby Blanket pattern where there are beautiful ribbing and spaces with bobbles added for visual appeal. The pattern has the bobbles change positions so the ribbing switches too.
There is a set repeat pattern that allows the ribbing to work seamlessly together.
The multiples to change the size to bigger than a baby blanket is multiples of 10+8.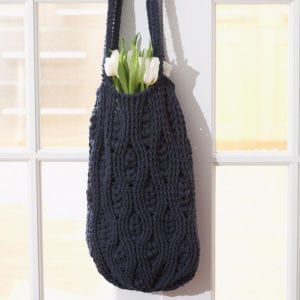 This Pattern is Similar to the Cable Bag
The Crochet Rich Texture Tote is similar to the stitch concept. It's done as a round instead.
The pattern also has a matching tutorial for the bag. In fact, we taught this pattern on a cruise ship.


More Ideas
Tutorial
More Baby Blanket Patterns