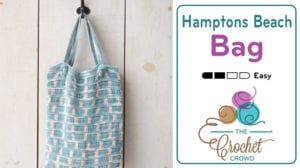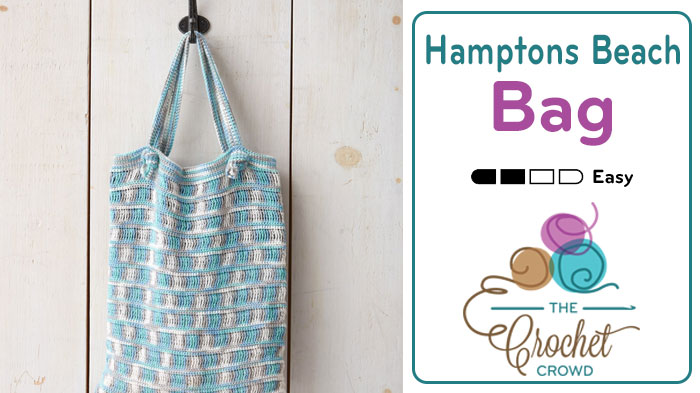 Crochet Beach Bag
Crochet yourself a lovely easy beach bag using Bernat Handicrafter Thread Yarn. The variegated colour of this brand of yarn works up to create a stunning colour story onto the bag. There are also solid colours for this yarn brand as well if you prefer something more solid.
Originally, I thought making this bag would take me forever using thread yarn but it was surprising how fast it went. What appears to be the stripes in the vertical direction is actually double trebles. So the length of the stitch creates a wonderful and interesting colour effect within the project. Due to the double treble, the bag grows pretty quickly.
If you review the pattern, there are 3 rows of single crochet and then 1 row of double trebles. For those who need a reminder of what a double treble is, it just means you have to wrap the hook 3 times before starting the stitch.
If you love this type of yarn or if you love thread-based bags such as this, this could be your next project. These would make an ideal market and shopping bags too. It is really strong yarn as I cannot physically break this yarn by pulling as hard as I can to break it. So it will hold up to whatever you throw at it, as long as it's not sharp, of course.
Have fun with this pattern. I would love to see your versions on Facebook if you get around to making this.


Pattern Suggestions
Video Tutorial
More Bag Pattern Ideas