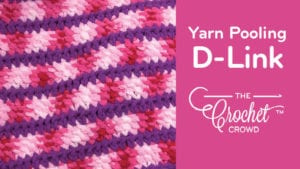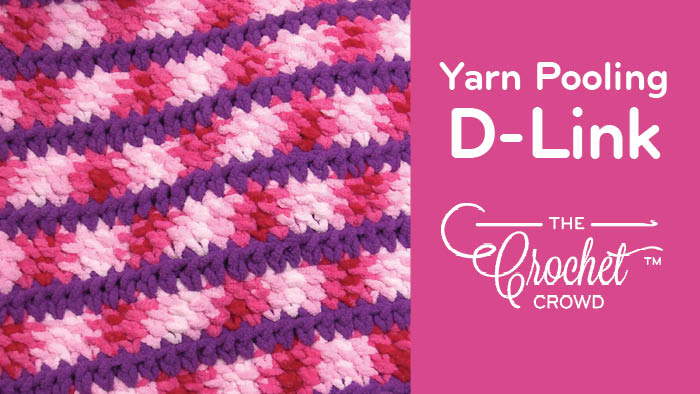 How to Yarn Pool using D-Link Crochet
Do you have variegated yarn in your collection and loved it at the store but once you started to crochet it, you weren't loving it so much? You can control your colouring so much more by using D-Link Double Crochet.
More Stitch Ideas
Variegated to me is a hit or miss. Sometimes it can work out lovely, but other times, it can really hurt the look of the project. It's pretty personal.
So you have 3 options:
Crochet the project as is. The yarn colouring comes out naturally.
You can Plan Pool to create a plaid like look. See tutorial below.
Yarn Pooling using D-Link to change the direction of colours.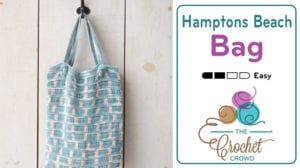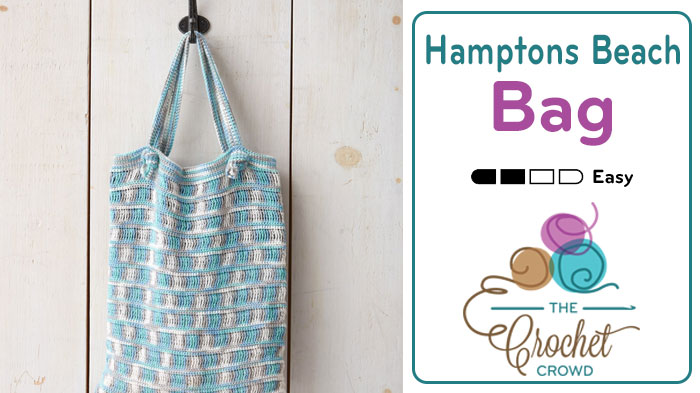 D-Link Yarn Pooling
What clued me in on this concept was our former project, Hamptons Beach Bag. You can see it looks the same as my look I achieved through D-Link. Though the bag has trebles which are making the effect, I know crocheters don't want use gaps in their projects. So understanding how D-Link was crocheted, I realized it could probably be done in D-Link without the gaps. Again, what makes it work is the sc rows between the trebles to make it look amazing.


Crochet Hamptons Beach Bag Pattern
So it's kinda neat how you can use what you already know. Be curious and try something. Then to discover what you can do to solve a problem or make crochet even more fun.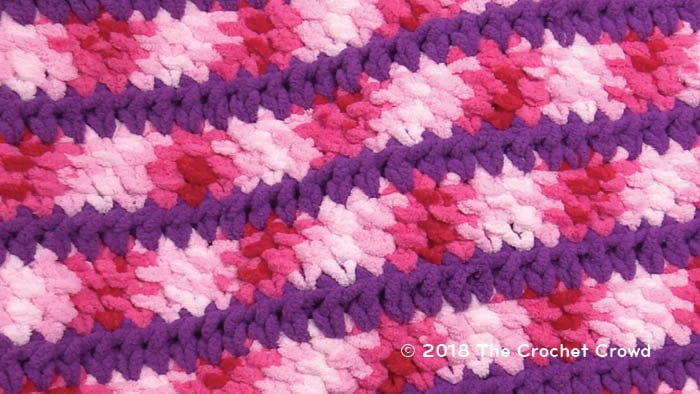 D-Link is like Tunisian in many ways. The double crochets are linked to each other at 3 spots along the post. The way it's created though, it causes you to crochet in an up & down motion as you make each stitch. With D-Link, instead of the variegated colours working across a row, it creates the look of the colours in box like formations so it looks really intentional. The best thing, you crochet as usual and let the project do the work without worry.
What makes it most effective is when you toss in a sc, hdc or even a dc between the D-Link rows, this creates a visual separation of your rows. Making it even stand out more.
If you are unsure how to D-Link, watch the Introduction to D-Link first. Then watch the Yarn Pooling version to understand how the variegates turn out that way. Below is the D Link Blanket pattern.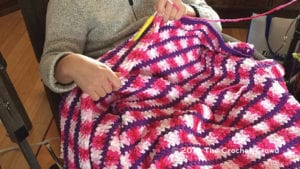 I'm currently working on my new toddler size blanket.
MC – Bernat Blanket Brights, Raspberry Ribbon
A – Bernat Blanket Brights, Purple
Using MC, ch 100.
Row 1: D-Link across. Fasten off.
Row 2: Using A, attach to 1st st. Ch 2 (doesn't count as st), hdc in each st across. Fasten off.
Repeat rows 1 – 2 until satisfied. End with Row 1.
This afghan is still in development, so I don't have exact yarn count. Currently, I have used 3 balls of Raspberry Ribbon and 2 balls of Purple. I still have to finish another foot and and do a simple border that matches the look.
Variegated Can Be Control using Planned Pooling
Tutorials (Beginner + Yarn Pooling Version)
D-Link from the Very Beginning
D-Link with Yarn Pooling Version