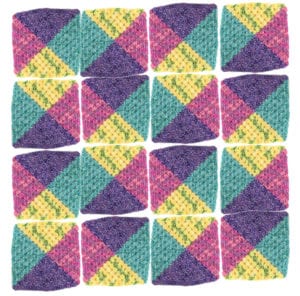 Crochet 4 Colour Granny Squares
Introducing the 4 colour granny squares that will give you plaid or gingham looking afghans. Each square is made up of 4 different colours and the colours change in the corners.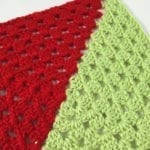 This is very similar to the Half'n Half Granny Square Afghan by Yarnspirations. I realized that if it's so easy to change colours for squares that are half colours, how hard could it be to do 4 colours in one square. Turns out, there's really no difference in difficulty. There are 4 strands of yarn to use instead of 2 but the process is still just as easy.
For my example, I am using Bernat L'il Tots Yarn. It's a baby yarn with fabulous colours.


You can use the same pattern at the Half'n Half Granny Square pattern and add 3rd and 4th colour so each side is a different colour. Just like the Half'n Half Granny, you have to work in rounds but turn the project and go back in the opposite direction. You cannot do a continuous revolution as the where you drop the yarn is where you need to pick it up back up to do the next round.
Half'n Half Granny Diagram to show you what 2 colours look like. Use the same visual and changing your colours on each corner instead of just at the half waypoint.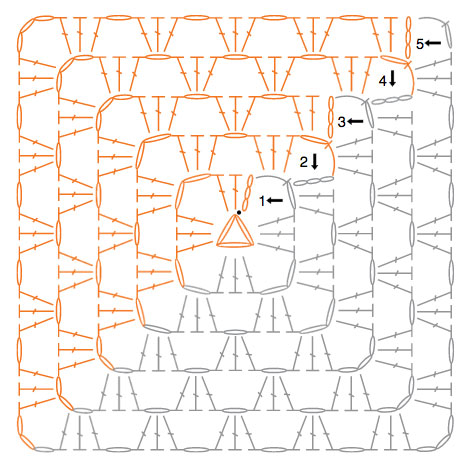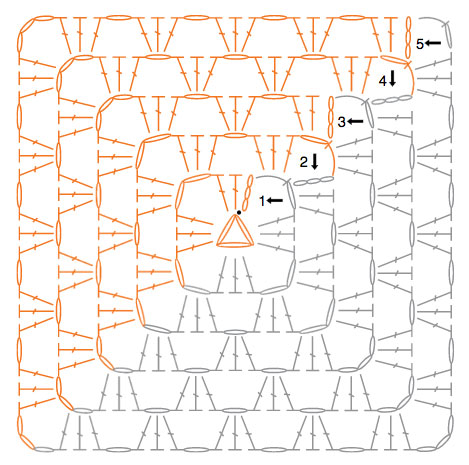 So in the corners, you will chain 1 and the remaining chains will be the new colour you are wanting to change to. You will drop the colour you are ending and leave it hanging. When you come back to this space, you will pick it back up. The corners are nice and clean looking as a result of this technique.
Options
I would consider doing this technique in a massive granny square instead of individuals. You can have 4 quadrants of colours. If you are more adventurous, you could do 16 and puzzle them together to create the plaid or gingham look. Here are visuals to help you.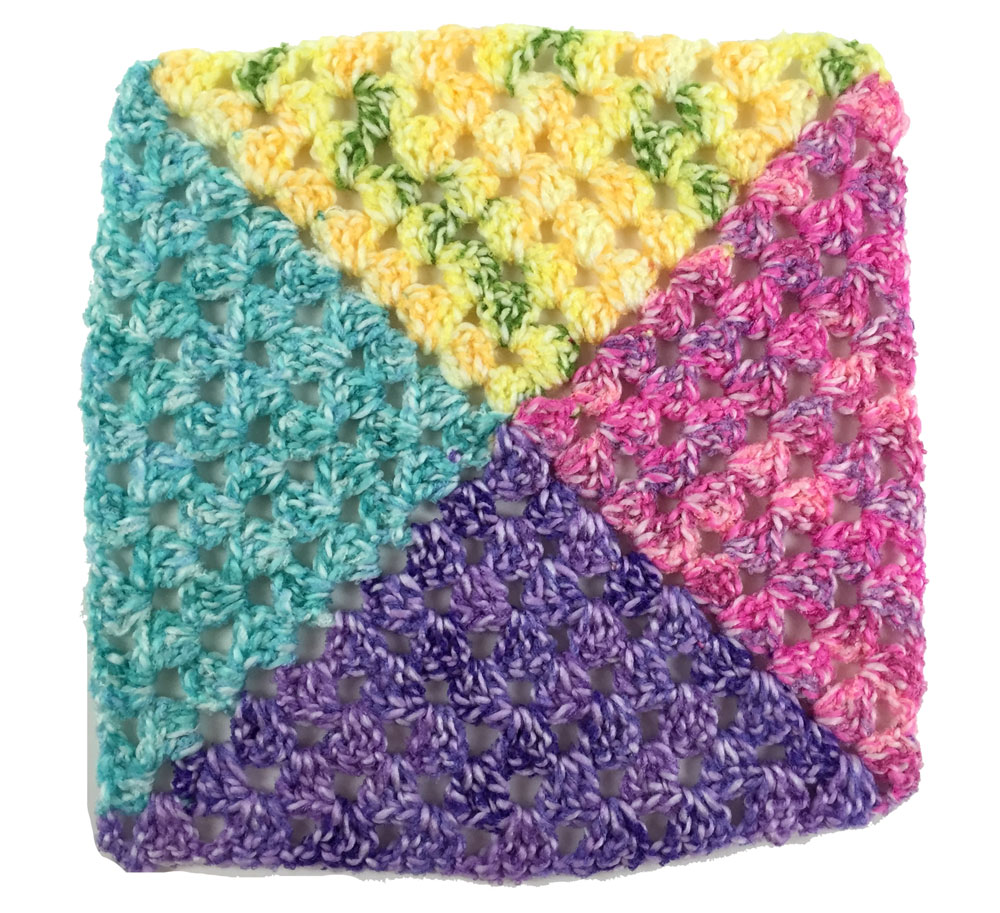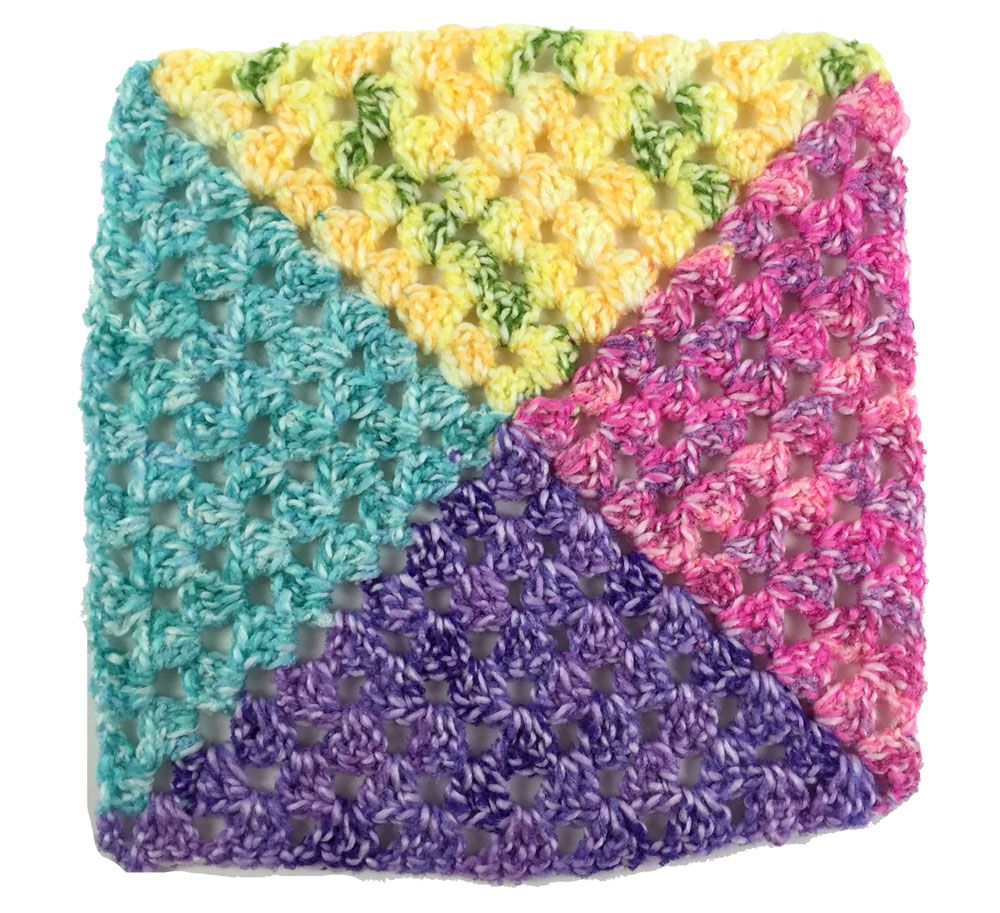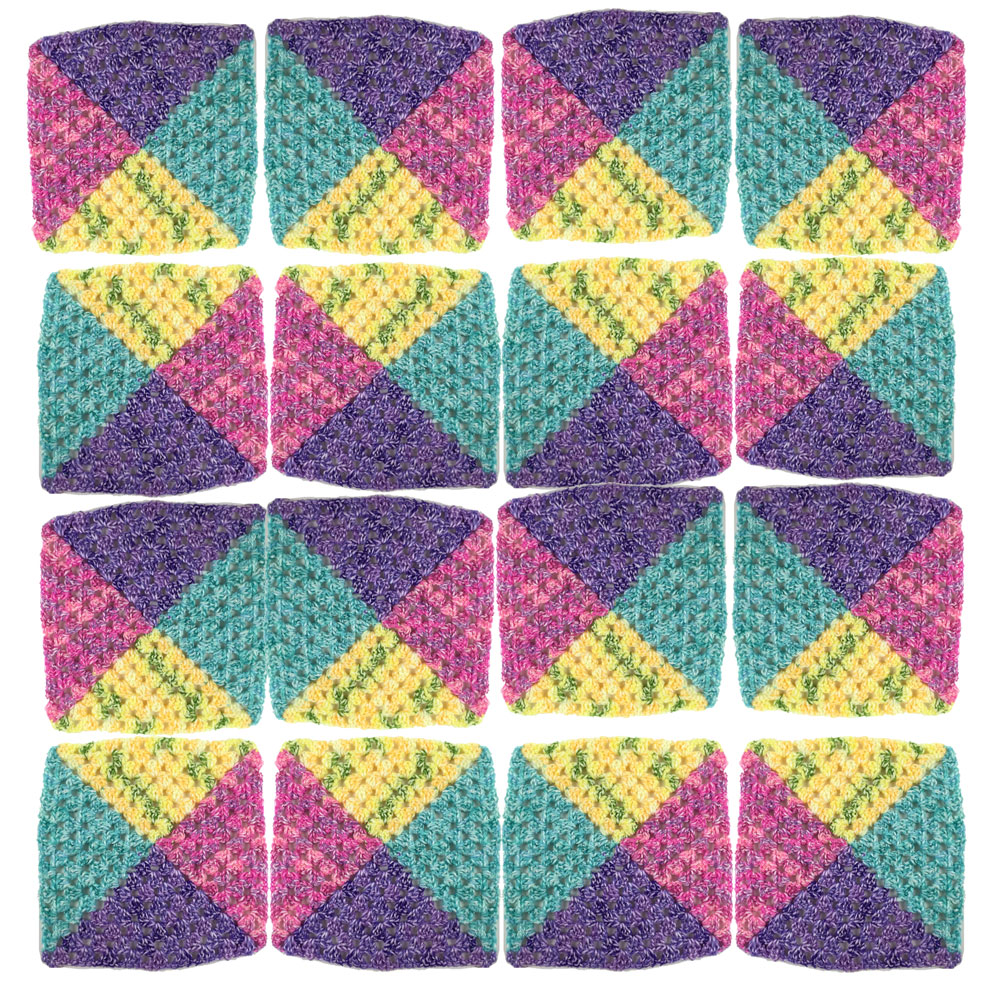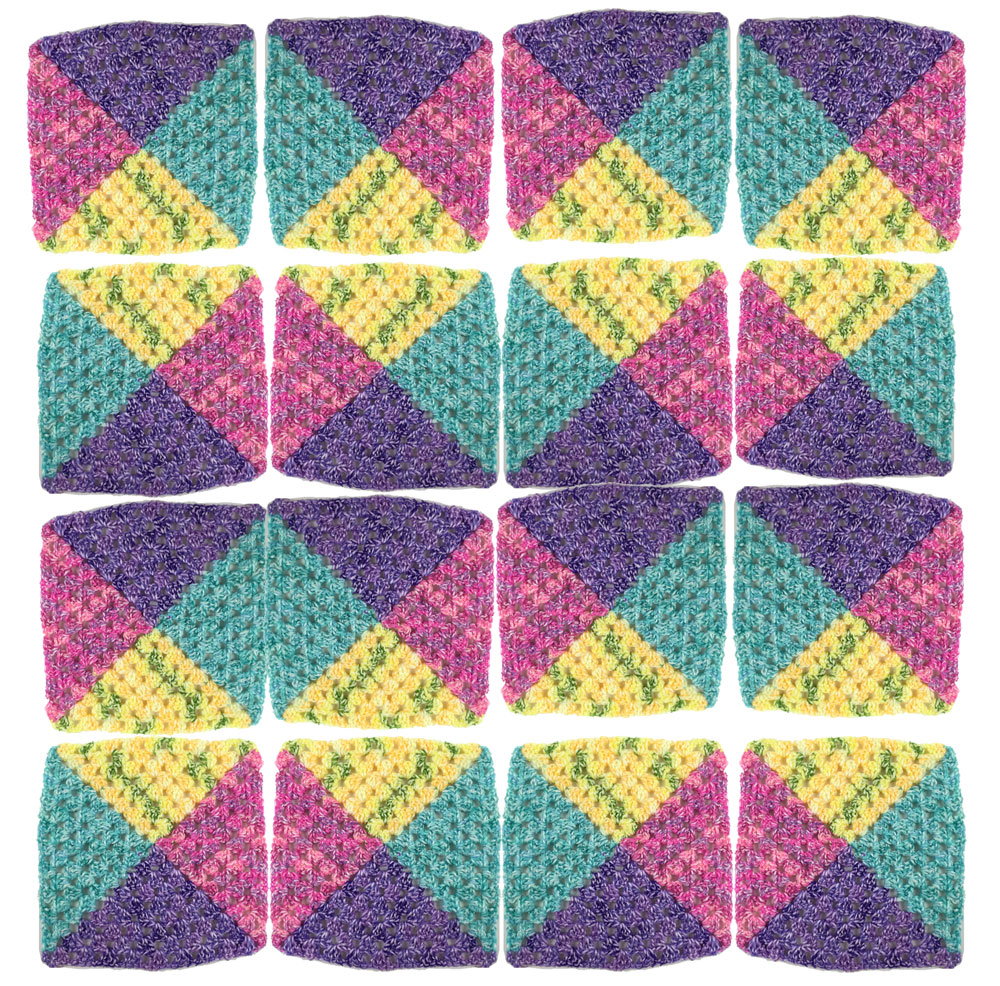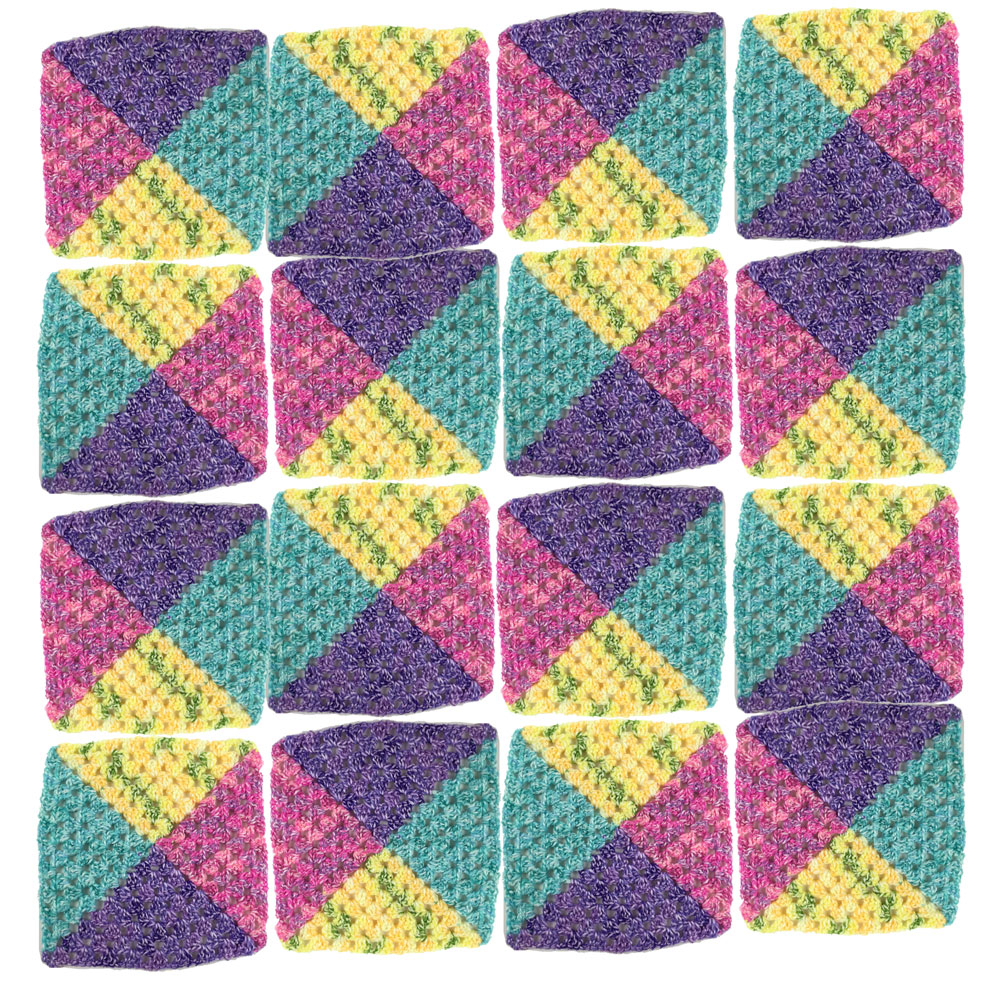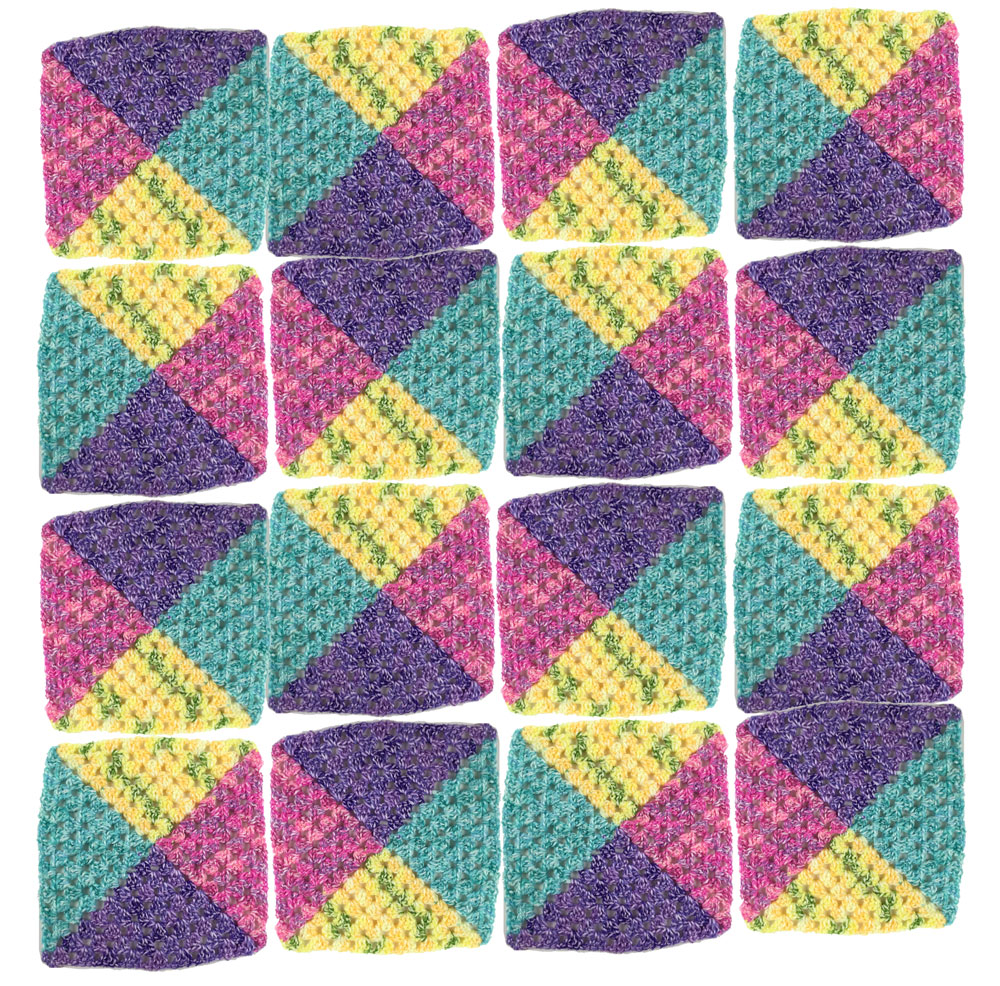 Video Tutorial
More Granny Square Pattern Ideas