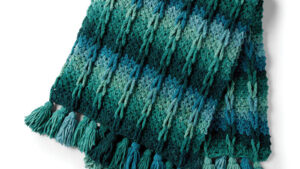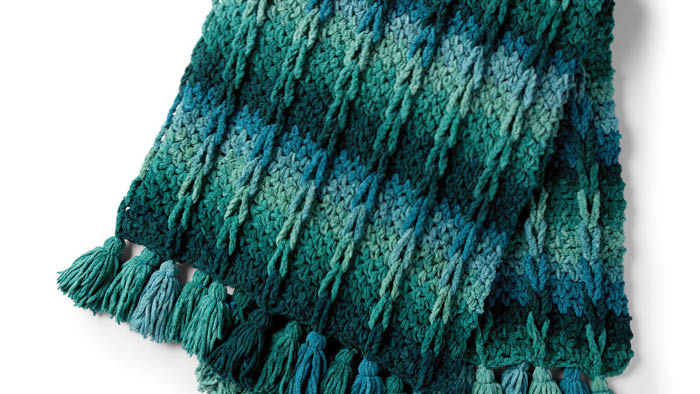 The Crochet Mock Cable Blanket is using the Jacob's Ladder concept and is adjustable for regular yarn use as well.
This is a combination of moss stitch or granite stitch with the looping chains that create the look.
I found at first it as a bit getting used to but once I came to understand the pattern as I worked through it, it made sense and I could identify where the stitches needed to go. I think the use of the crochet diagram would be really helpful at first. That's provided in the free pattern.
To change the size of this blanket or use different yarn where the hook matches the yarn, please use the multiples of 7 chs + 11.
More Ideas

Tutorial
More Blankets