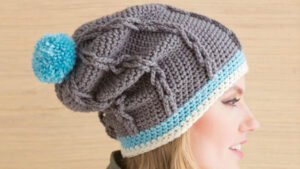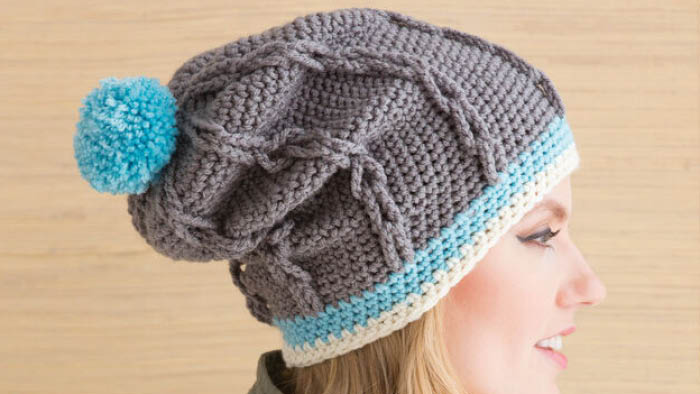 The Crochet Cable Hat with Pom Pom really surprised me with the execution of this hat.
With Jacob's Ladder Cabling like this, there is usually space between the cables that go right through the project. In this case, the backing behind the cables is solid. During the tutorial, you will see how that is done in real-time.
This is a slouchy based project. There are 3 sizes, so ensure you are completing the size you want. They are all adults, but you have small, medium and large. I did the large on camera which is a bit too big for my head. I knew that in advance but thought I am a tight crocheter. It's just something to think about.
More Ideas

Tutorial
More Hat Patterns