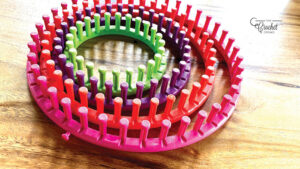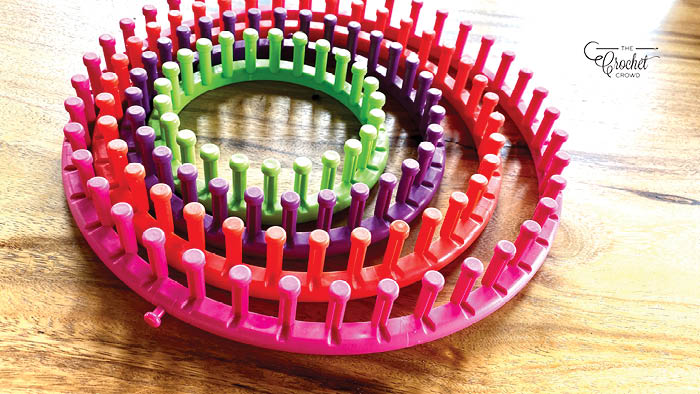 Usually, the loom knitting rings are sold as a kit. Up to 4 sizes are in one package but which one do you use?
I made the assumption that the smallest was for babies, the next size for kids, the next size adults and the largest size for things bigger.
The smallest ring for projects like slipper socks, Christmas Stockings, Water bottle holders and preemie babies.
The second size up is for about 6 months – 1 year babies or larger circumference projects you may have in mind.
The third size is for adult hats.
The fourth and largest size could be things like bags and more.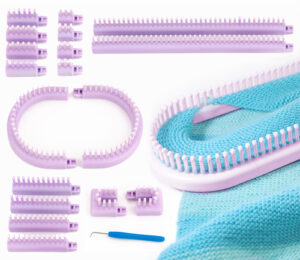 The room looms can be round or flat panel projects. There is no size in these packages for kids in the toddler or school-age sizes. I believe you can find out rings or adjustable looms such as the Adjustable Multi-Knit Loom by KB.
You will be able to find what the configurations have to be for adjusting for it. You can have a wide assortment of sizes. Instead of buying individual looms, you can have a completely adjustable loom for your projects.
More Ideas
Tutorial
More Loom Knitting