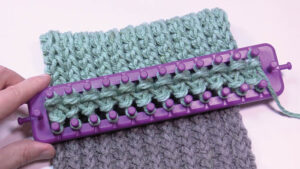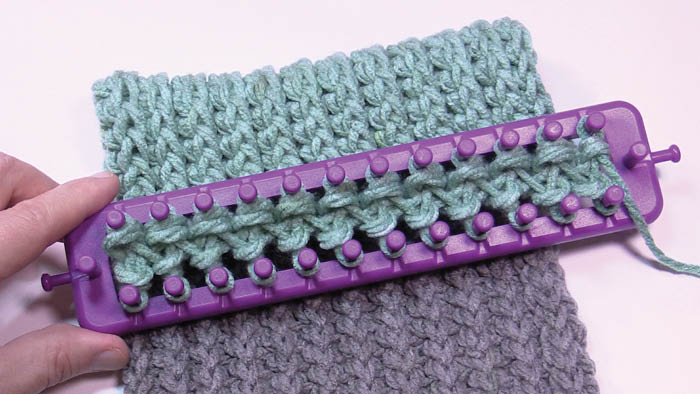 The casting off technique for the flat looms has to be carefully considered. This is binding off with no stretch.
While this technique is handy, it can ruin your project if the project has some stretch to it. In the scarf example here, a stretchy bind off would have been better. We have a tutorial for casting off with stretch as well.
I think it's handy to know both. For this method, you will transfer one side of pegs and overlap. Knit them together. Then do the bind off. You can see how it's done in the tutorial. Easy to do.
I have included the stretchy cast off below as well so you can cross compare on what you prefer to do.
More Ideas
Tutorial
More Loom Knitting