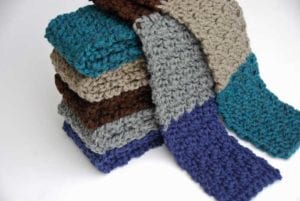 Crochet a Neck Warmer Scarf for Operation Gratitude
As you all probably know by now, I really enjoy crocheting for charities when I can.  I am not tied to any one charity and do enjoy stumbling across one and hooking up something for them.  I recently came across Handmade With Love Program through Operation Gratitude.  It is an organization dedicated to sending care packages to the heroes who are serving in the military.  The are looking for crocheted neck warmer scarves so I was excited to help them out with their cause.  Supporting the troops is one of my favorites was to help others.


This is a very active organization that recently celebrated sending out their 1,500,000th care package to the troops!
The details for the neck warmer scarves are a bit different.  They prefer them to 4" by 36" as these are designed to wrap around the neck and be tucked into the shirt so that they don't interfere with their gear.
*UPDATE* Please keep your scarves within our size restrictions (no larger than 4"-6" wide, 48"-50" long) so they fit into our Care Packages.
The will accept other size scarves, but if they are too big, they will be sent to a Veteran, a Wounded Warrior, or a First Responder.  Sometimes they will also take oversized scarves to the local VA Hospital.  No scarf will ever go to waste.
I came up with a very simple design for a soft scarf.  I made all 6 scarves in one evening.  I actually had only planned to make 5, but had just enough leftover from each of my colors to make one multi-colored scarf.  I hope to bring some warmth and love to some special people.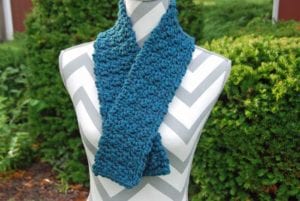 Neck Warmer Scarf
~ by Jeanne Steinhilber
Bernat Softee Chunky - 1 Ball
Crochet Hook Size L - 8.0mm
Row 1 - Chain 9, sc in 2nd ch from hook and each ch across.  Turn.  - 8 sc
Row 2 - Ch 1, *sc in 1st st, dc in next st.  Repeat * across.  Turn.
Repeat row 2 until scarf measures 36".
Last row - ch 1, sc across.  Finish off.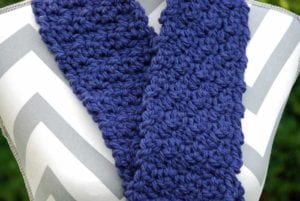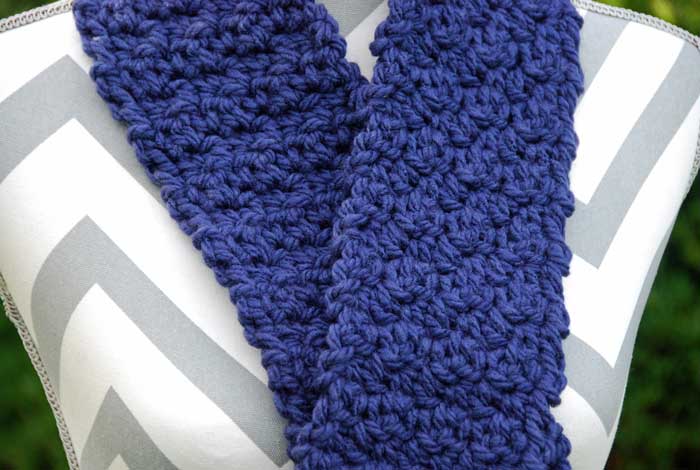 Add to your Ravelry Favorites with the button below.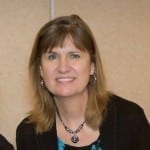 Be creative! 🙂 – Jeanne – The Crochet Crowd