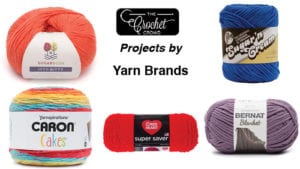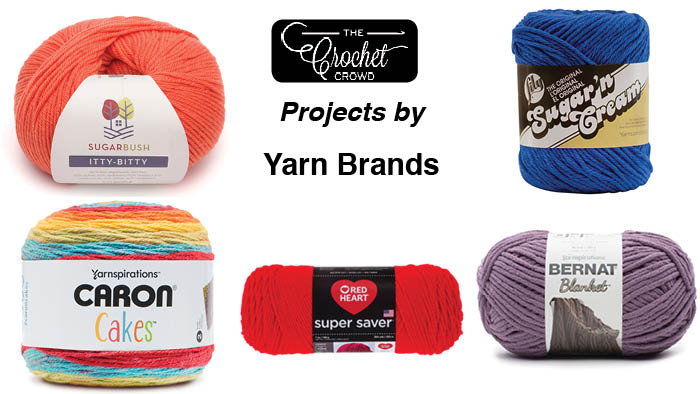 Crochet Projects by Yarn Brand
All projects we feature are organized by yarn brand within our website. Some yarns become discontinued over time but we still have the existing patterns and video tutorials. Most of the projects are curated with designers by the major yarn manufacturers. Being sponsored, we have the ability to film tutorials with them.
I don't use every brand in in the manufacturer's choices. These are the brands I have either filmed tutorials or referred.
Bernat Projects by Brands
This menu doesn't exists, or has no elements
Caron Projects by Brands
This menu doesn't exists, or has no elements
Lily Sugar'n Cream Projects by Brands
This menu doesn't exists, or has no elements
Patons Projects by Brands
This menu doesn't exists, or has no elements
Red Heart Projects by Brands
This menu doesn't exists, or has no elements
Sugar Bush Yarns by Brands
This menu doesn't exists, or has no elements