Create the fabulous texture called Crochet Raised Star Stitch in rows. Originally was done in rounds, but now you can do rows.
There was a request to figure out how to do this stitch in rows so it could be done for blankets. It's a 2-row repeat and easy to maintain stitch. You could do the colouring like the stitch done in rounds too. I just opted to keep it one colour for demonstration purposes.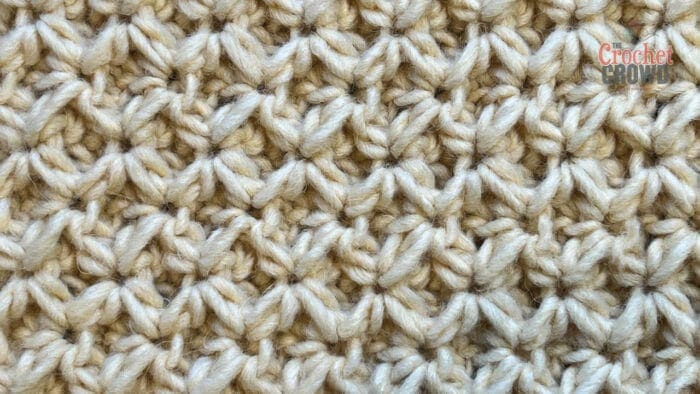 Original Raised Star Stitch
The original stitch could only be done in rows. This is the Crochet Star Stitch in Rounds.