The Crochet From Sea to Shining Sea Throw is a combination stitch sampler-like throw. I got hung up on it and made more resources for you.
This pattern goes from single crochet, then converts to v-sts before going into the starburst stitch. It looks similar to the Catherine Wheel Stitch, but it has nine double crochet for the top of the wheel and 9 for the bottom. It's essentially an eighteen-double crochet wheel.
This is using Red Heart Soft yarn but you can substitute easily with Caron One Pound, Red Heart Super Saver or Bernat Super Value.
Fair Warning
I struggled with the pattern in the sense of the alignment. Fair warning, though, either follow the written way or the tutorial. Don't do both, as I will alter a few things verbally to make it easier to follow. The pattern will conflict with my teaching.
I am changing the counting procedures of going into the starburst section and coming out of the section to return to the single crochet. My diagram below is reflective of how I will be teaching it.
Use a written pattern either way for the colour sequence.
---
Differences between Starburst and Catherine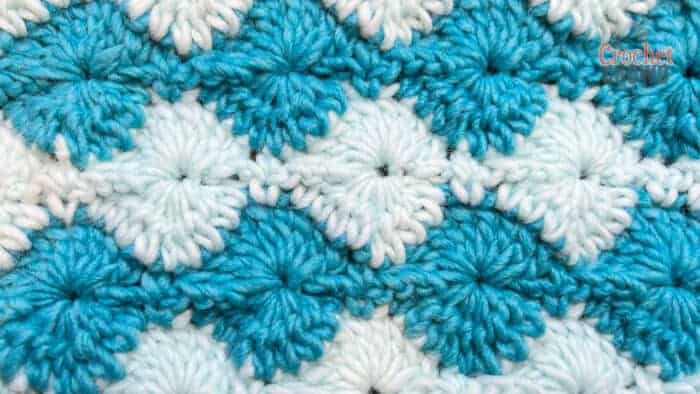 The Catherine Wheel Stitch is 7 double crochet on the top of the wheel and 7 at the bottom of the wheel. It's a fourteen-double crochet wheel. Like the Vibrant Catherine Wheel Stitch pattern below.
The Vibrant Catherine Wheel is double-stranded to give its look and thickness for it. You can use the tutorial provided below to get you started as well.
---
I got hung up on some of the language of the pattern going into and out of the starburst section. So I have given it extra attention and a slight change in the approach to ensure the counts are easier in the tutorial itself.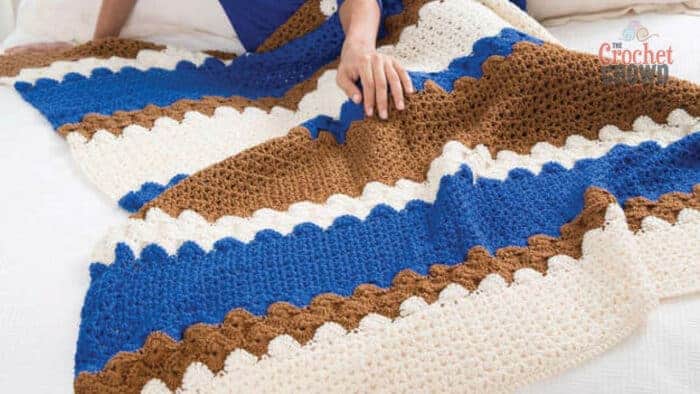 Crochet Diagram
This diagram is not provided with the original pattern. I drew this up to help me teach this tutorial. You are welcome to download either of the PDF's for your convenience to follow along. Make sure you read my preview above, though. Do not use this with the written words as it's slightly altered for my tutorial to make the counting easier.
Rows 14, 18 and 19 are slightly different than writing.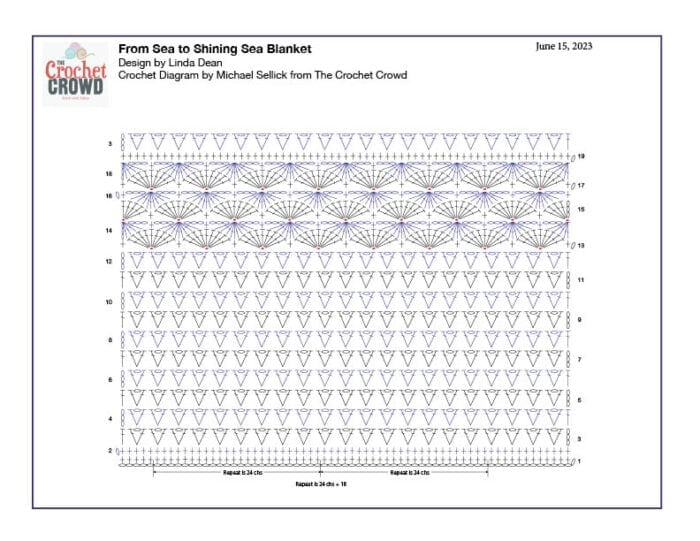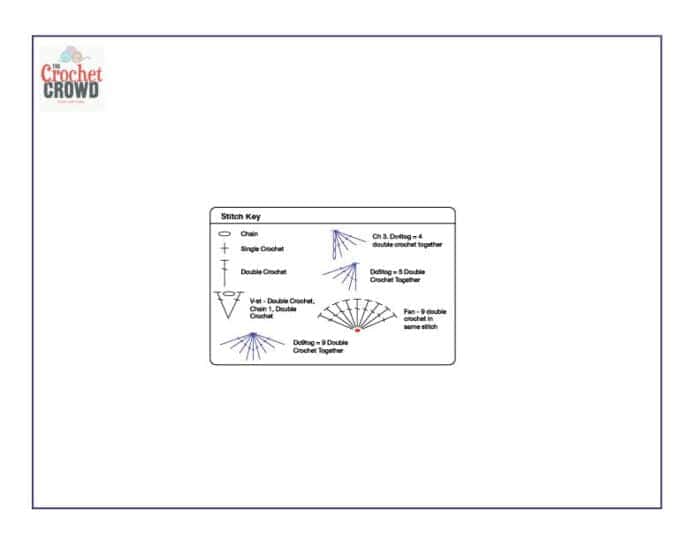 Tutorial
Another Throw to Consider
The Crochet Through Thick and Thin is an easy-flowing crochet throw. There is also a tutorial to follow.