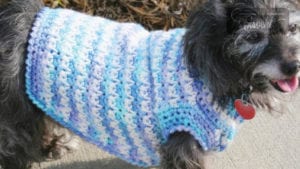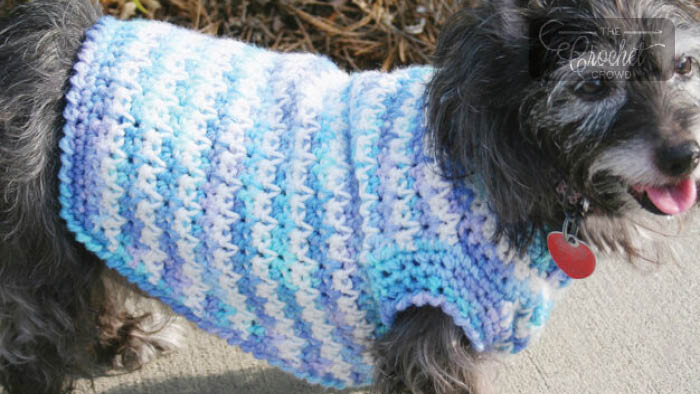 Simple Dog Sweater Project
We have received 1000's of requests for dog sweaters and coats. Thousands of crocheters are asking for pet sweaters. Truth is, you could use this same sweater for a cat but good luck getting your cat into it. I know our cats would rip our eyes out if we tried. I would have liked to get our cats posing in my sweater but I think my life isn't worth it.
In the fairness of creativity, I didn't design this dog coat. Eleanor Miles-Bradley designed this dog coat for Red Heart Yarns. In keeping with requests, I decided to keep all stitches like single crochet to keep my tutorial basic to help newbie crocheters. I haven't changed any stitch counts or sizing. I have also not changed any colours within my tutorial. You can change the colours if you prefer.
More Ideas
Ultimately, if you like to change colour or even get this fabulous design, you can simply follow the written instructions to achieve it. As an experienced crocheter, I really like the changes of colour and the Long Single Crochet Stitch that she is asking for.
A tip for you. If you are following the pattern for what the designer is asking for. Each colour is used for two rows before changing. When planning out this sweater, as long as you keep this in mind, your colours will work out perfectly.
Get the free design, Dog Sweater Crochet Pattern to follow along with my video tutorial. It is my guess, once you follow this design, your mind will be spinning on other ideas and colour options for dog coats. When following along, be sure to pay attention that there is a small, medium and large size indicated in the pattern.


More Pet Ideas