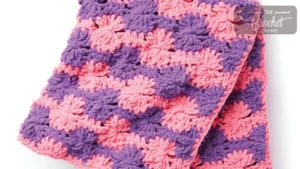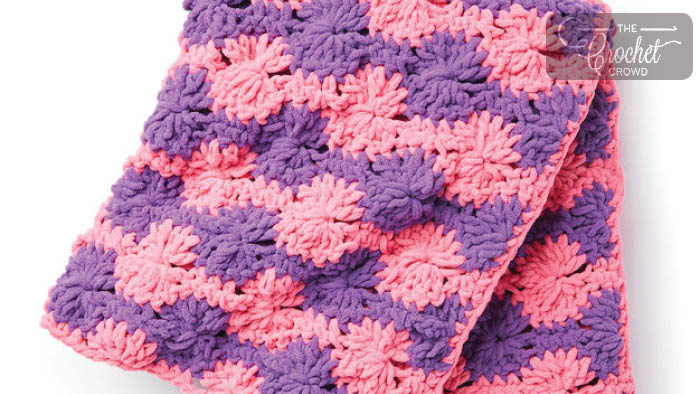 Crochet Spinning Wheels Blanket
My favourite stitch of all is the Catherine Wheel Stitch and this Crochet Spinning Wheels Blanket has it.
I completed this stitch when I was 15 years old as my second afghan that I completed in my life. Today, 30+ years later, it's still my favourite and the Bernat Blanket yarn makes this stitch incredible.
Stitch multiple is is 8 + 1.
You can see what this stitch looks like in other colours of Bernat Blanket below


More Pattern Ideas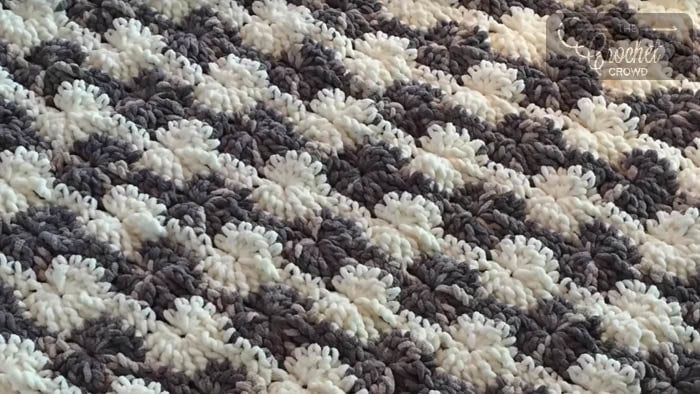 Tutorial
The tutorial is showing the Big Wheel Stitch but the stitch counts and instructions are exactly the same.
More Blanket Ideas